Olive Garden Stuffed Chicken Marsala
This Stuffed Chicken Marsala Recipe from Olive Garden is easy to make at home with the exact recipe from the restaurant itself!
Be sure to try my (BEST EVER) Eggplant Parmesan recipe next!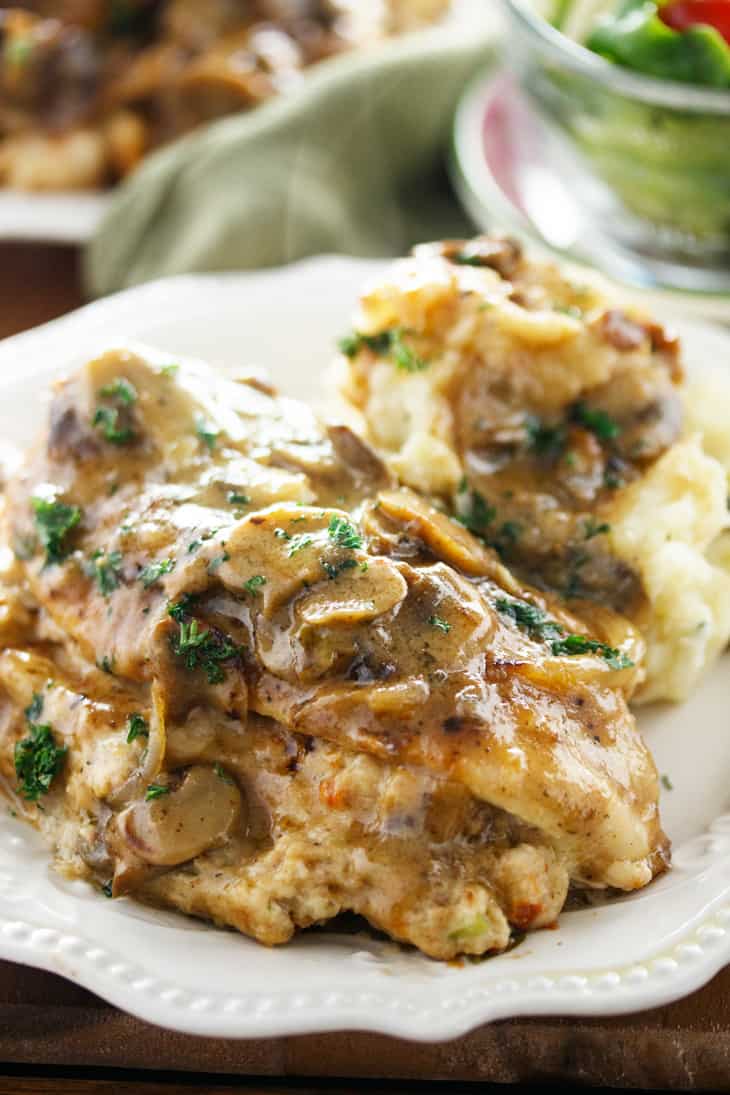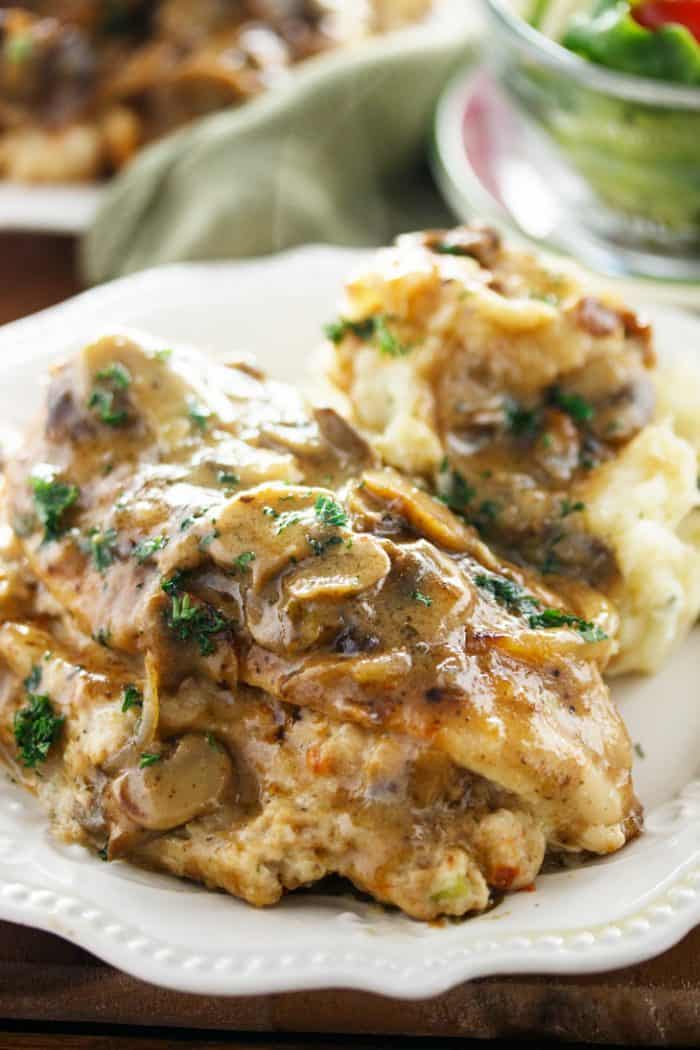 Of all of my Olive Garden Copycat recipes, this is probably my favorite. It's what I almost always order at the restaurant, (unless I splurge for the Tour of Italy 😬), and it's something that I never would have been able to figure out how to replicate if they didn't have the recipe right on their website.
What is Chicken Marsala?
Well, Marsala is a dark and sweet dessert wine that is pretty close to sherry. So of course, cooking chicken in a Marsala wine sauce gives us, (you guessed it), chicken Marsala.
What Kind of Marsala Wine Should I Use?
Dry Marsala is best when making savory dishes such as this one. This is the variety that I always use when I cook.
Marsala Substitutes
For a non-alcoholic Substitute: 1/4 cup of white grape juice + 1 Tablespoon vanilla extract + 2 Tablespoons Sherry vinegar.*
Madeira Wine
Dry Sherry (not cooking sherry.) or, 1/2 Dry Sherry 1/2 Sweet Vermouth
1/4 cup dry white wine + 1 teaspoon Brandy *
*The portions of the above substitutions would need to multiplied to equal the 4 cups of Marsala wine that is used in this recipe.
What to Serve with Stuffed Chicken Marsala
Try These Next!
Follow Me!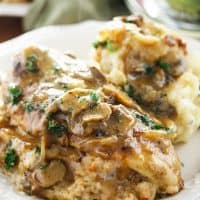 Olive Garden Stuffed Chicken Marsala
This Stuffed Chicken Marsala Recipe from Olive Garden is easy to make at home with the exact recipe from the restaurant itself!

Ingredients
Chicken
4 boneless skinless chicken breasts
3/4 cup all-purpose flour
Salt/Pepper to taste
½ cup olive oil
Stuffing
½ cup smoked shredded cheese, provolone or gouda
8 oz. mozzarella cheese, shredded
¼ cup Parmesan cheese, grated
½ cup Plain breadcrumbs, Can sub panko
1 teaspoon fresh garlic, minced
1 tsp red pepper flakes
2 Tablespoons sun-dried tomatoes, patted dry and roughly chopped
3 green onions, thinly sliced
3/4 cup sour cream
Sauce
1 yellow onion, sliced into strings
4 cups Dry Marsala Wine
8 oz. heavy cream
12 oz. button mushrooms, thinly sliced
Instructions
Combine all stuffing ingredients together in a bowl and set aside.

Preheat the oven to 350 degrees.

Butterfly the chicken by slicing the side of the thickest part of each chicken breast to create 2 lobes.

Lay the chicken down, covering the top with wax paper. Pound it gently until it's thinned to 1/4 - 1/2 inches thick.

Fill each of the chicken breasts with the stuffing, try not to over-stuff, you may have some leftover stuffing. Coat the outside of each chicken breast with salt, pepper, and then the flour.

Heat the olive oil in a large skillet over medium high heat. Place each chicken inside of the skillet and cook until each side is a nice golden-brown color.

Remove the chicken and place it in a baking dish. Bake it for 15-20 minutes, or until the inside is cooked through.

Within the skillet where the chicken cooked, add the onions and scrape up the chicken drippings, letting the onions cook in them for about 2 minutes. Add the mushrooms and continue to Sautee until the onions are translucent, about 5 minutes.

Deglaze the pan by adding the wine and bringing it to a light bubble. You'll want the wine to reduce by half. As you continue to cook the sauce and as the onions caramelize, the sauce will continue to get more and more brown and delicious.

Temper the heavy cream by heating it in the microwave for 20 seconds. Slowly pour it into the pan and bring it to a light bubble, reduce the heat to low and heat for 5 more minutes, then remove it from heat.

Once the sauce is rich and brown, serve it over the chicken and with mashed potatoes!
Notes
The original Olive Garden recipe calls for 2 chicken breasts. i increased this to 4 as there is too much sauce and stuffing for just 2 🙂
Nutrition
Calories: 1424kcal, Carbohydrates: 78g, Protein: 61g, Fat: 69g, Saturated Fat: 28g, Cholesterol: 215mg, Sodium: 1041mg, Potassium: 1227mg, Fiber: 4g, Sugar: 25g, Vitamin A: 1725IU, Vitamin C: 7.8mg, Calcium: 946mg, Iron: 4.2mg