The Cozy Cookbook
The Cozy Cookbook is officially shipping!
Purchase your copy before they sell out for a second time!
**Please note that pre-orders for our latest batch of books are still being shipped, you may experience a delay in shipping while pre-orders continue to go out the door first.**
Please read all information on checkout page before placing your order.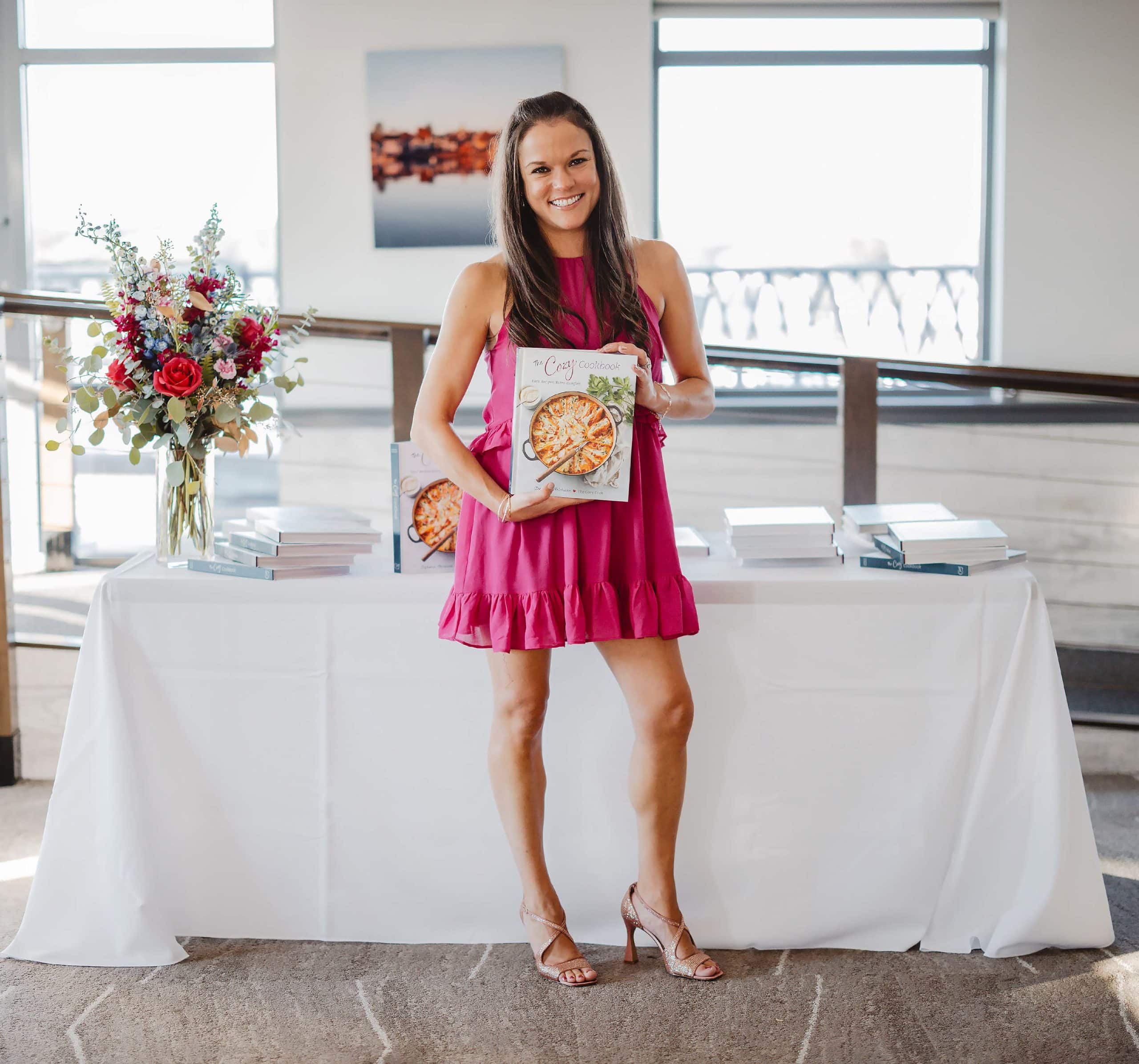 More Book Details!
This beautiful 8 x 10-inch hardcover book features over 100 reader-favorite recipes, including easy dinner recipes, soups, side dishes, appetizers, desserts, and more.
Pizza Dip, Baked Potato Slices, and Garlic Feta Dip are perfect appetizer recipes for entertaining. Baked Potato Soup, Sausage Tortellini Soup, and Italian Wedding Soup are cozy soup recipes you'll make on repeat.
When it comes to dinner recipes, there are is no shortage of ideas. This includes Classic Salisbury Steak, Creamy Garlic Chicken, Slow Cooker Ribs, Chicken Broccoli and Rice Casserole, and Baked Spaghetti– just to name a few!
When it comes to sides, my super popular Buttermilk Biscuits, Homemade Mashed Potatoes, Cheesy Scalloped Potatoes and Roasted Green Beans are just a handful of options to pick from.
Simple pantry staples like easy brown gravy are also included in the mix, along with sweet treats like Oreo Truffles and Black Berry Cobbler!
---
The Cookbooks have arrived and are officially shipping! You will receive an email notification from pbs@pathwaybook.com with tracking info once your book ships!
Please read all information on checkout page before placing your order.