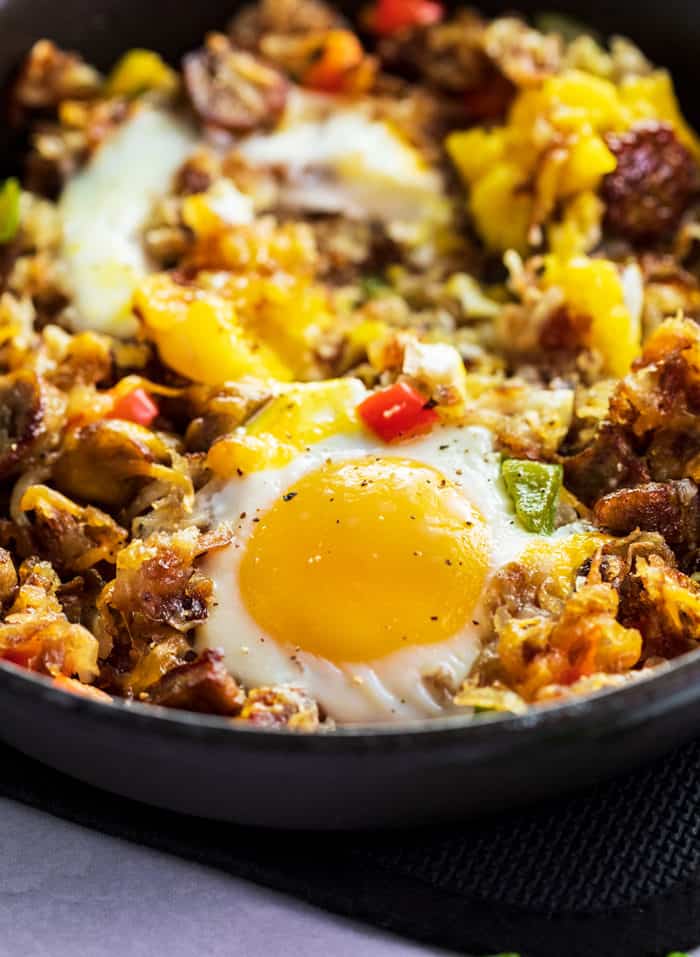 This breakfast skillet is loaded with crispy golden hash, mouth-watering sausage, and perfectly cooked eggs. All you need is a single skillet to make this deliciously satisfying breakfast!
I have been making this simple breakfast skillet for years. I made it for the first time in 2014, when I was cooking Thanksgiving dinner for the first time by myself.
I was only cooking for me and my husband, so there wasn't really any pressure, but I wanted to be able to take my time. That's when I discovered that this is a perfect Thanksgiving or Christmas Day breakfast if you are going to be eating later in the day. It holds you over and keeps you content until later on.