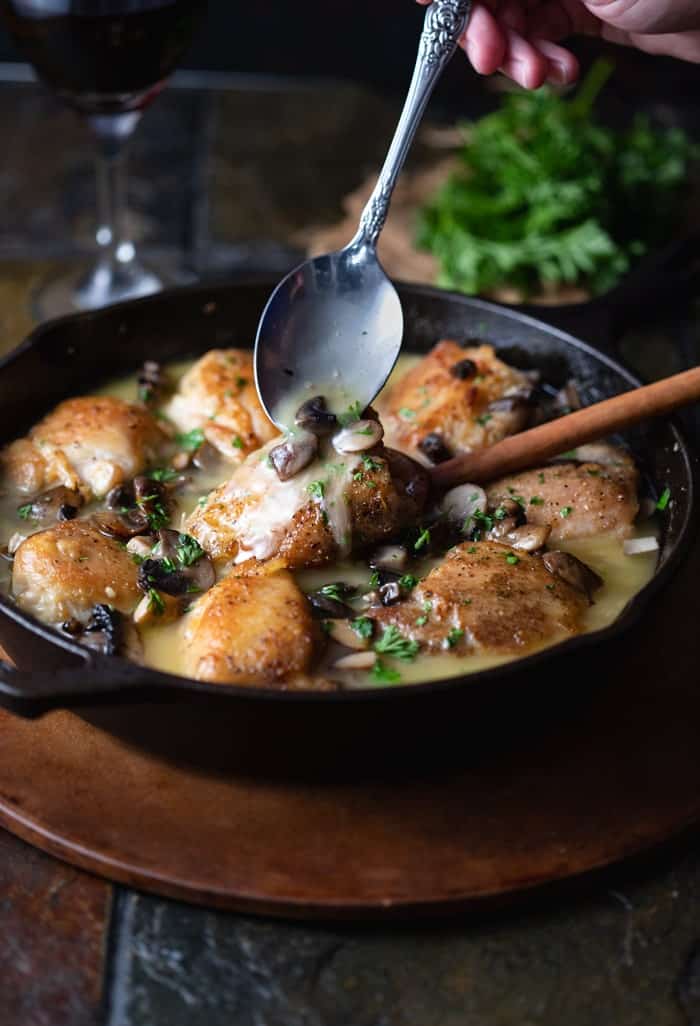 These baked chicken thighs are seared to golden perfection, deglazed with a white wine sauce, and baked right in the pan. This easy-to-make meal has just the right touch of gourmet and is perfect with a variety of sides!
I am a 33 years old and didn't know that I liked chicken thighs. My husband is also 33, and didn't know that he liked chicken thighs. Have we been living under a rock?!
If I wasn't assigned to make a chicken thigh recipe for a photography assignment, I don't know when I would have discovered how delicious these little gems are. (And when they go on sale at the store, look out. Those are some great deals I've been missing out on. Ouch.)
The key is 100% in the sear. The golden, crispy outside makes all the difference. So let's get into it, this is important.