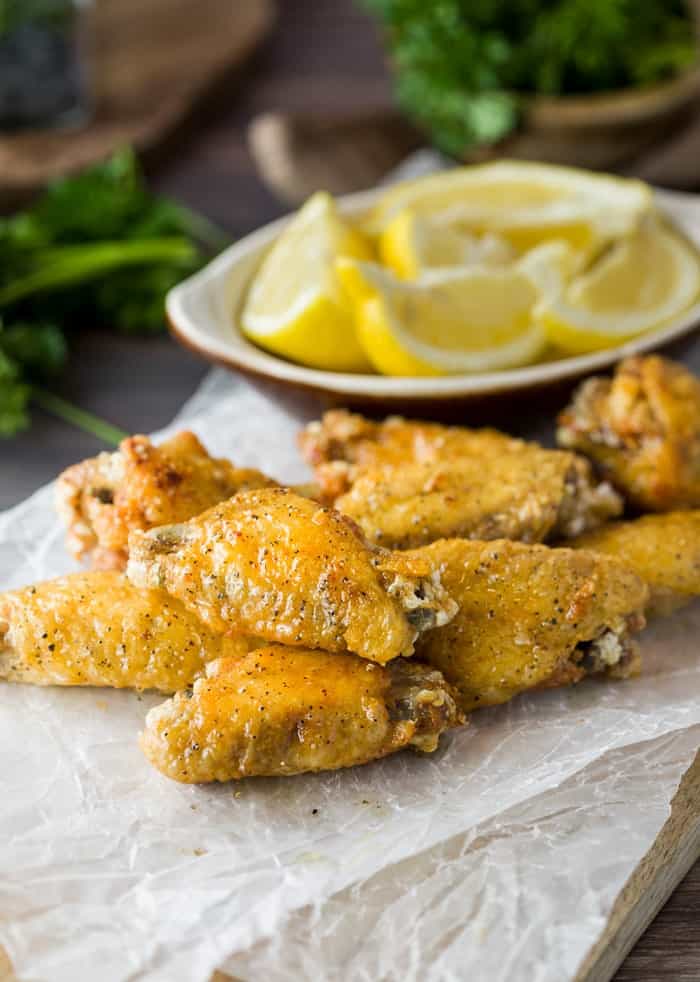 These lemon pepper wings are ultra crispy and brushed with a simple combination of lemon and butter, then topped with freshly ground pepper. This post also includes tips on how to perfectly grill, bake, and fry the perfect crispy chicken wing. 
You know what's kind of annoying? Being a food blogger and having a picky husband and finicky toddler to feed. There are like 5 things that my husband wants to eat. Buffalo chicken pizza, hot dogs, burgers, steak, and chicken wings.
Of those things, I've made him chicken wings the least amount of times, because I've never been able to get them to come out right. But that has all changed. I have finally created the perfect chicken wing, I kid you not. The secret is to fry these bad boys twice. Now I do have instructions on how to bake and how to grill chicken wings in this post, so fear not, but you have to try them fried first. Then you're allowed to do whatever you want. Deal?