Denver Omelette Egg Bake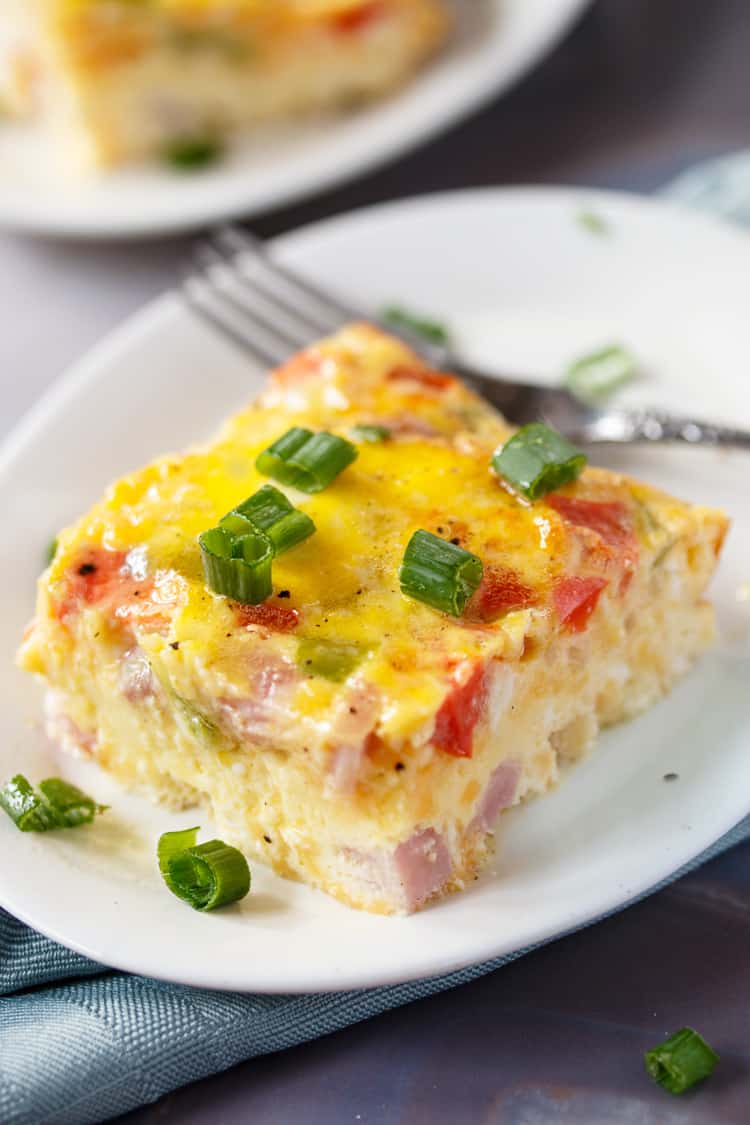 Alright, so in retrospect, it would have been nice if I gave you this recipe before Thanksgiving, instead of 4 days after. Oops. I say that as I suspect a lot of you had hungry families to feed on Thanksgiving morning… but, never fear, Christmas is here! Or I will be here… very soon. But don't get stressed, because now you know what you're having for breakfast! My gift to you 😉 The best part is that you basically just dump everything into a bowl, mix, dump into a dish, and bake. Boom, yer done. (And yes, if you celebrate a different holiday, this egg bake still tastes just as good) 😉
So even if you have 25 loud family members in your kitchen while you make this, at least you don't have to do any thinking. It's when I have to use the 'ole noggin that I start to get a wee bit stressed.. I can't execute my social skills properly if I'm secretly trying to figure out how many ounces are in a cup (Yes, I still need to look that one up sometimes.)
You can also toss in pretty much whatever ingredients that you like with your eggs. I chose the classic ham & eggs combo with bell peppers, onions, and cheese. But you can toss in some sausage, mushrooms, even kale… whatever floats your breakfast boat!
So… are u ready for another holiday?!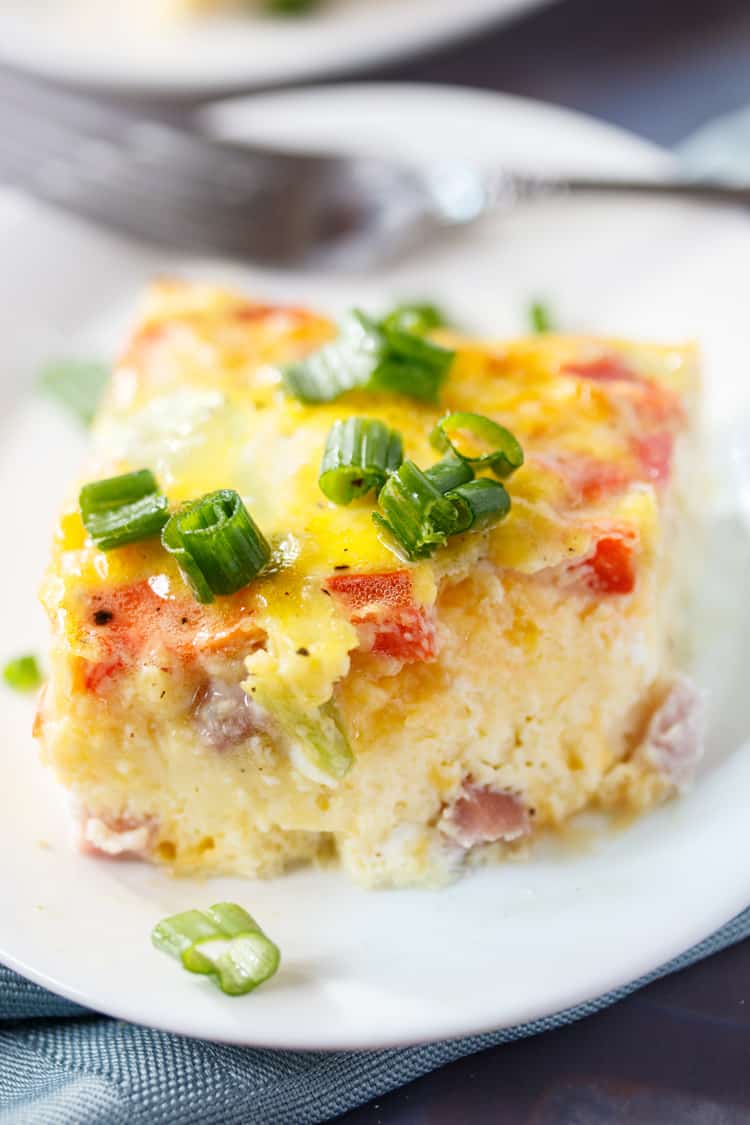 Denver Omelette Egg Bake
Prep time:
Cook time:
Total time:
Serves: 4-6 servings
Ingredients
8 eggs
½ cup half and half cream
1 cup shredded cheddar cheese
1 cup cooked ham, diced (can substitute cooked bacon or sausage)
½ cup onion, diced
¾ cup diced bell pepper (I used red and green)
Salt/Pepper to taste
½ cup diced green onion to garnish
Instructions
Preheat the oven to 375 degrees.
Whisk the eggs and half & half together in a large bowl.
Mix in the other ingredients, including desired amount of salt and pepper.
Pour the egg mixture in a greased 9x9 inch pan and bake for 25 minutes or until the top is starting to turn light brown.
Garnish with sliced green onions for some additional color & flavor, and enjoy!
Recipe adapted from:
The Recipe Critic
*This post may contain affiliate links