Turkey Taco Lettuce Wraps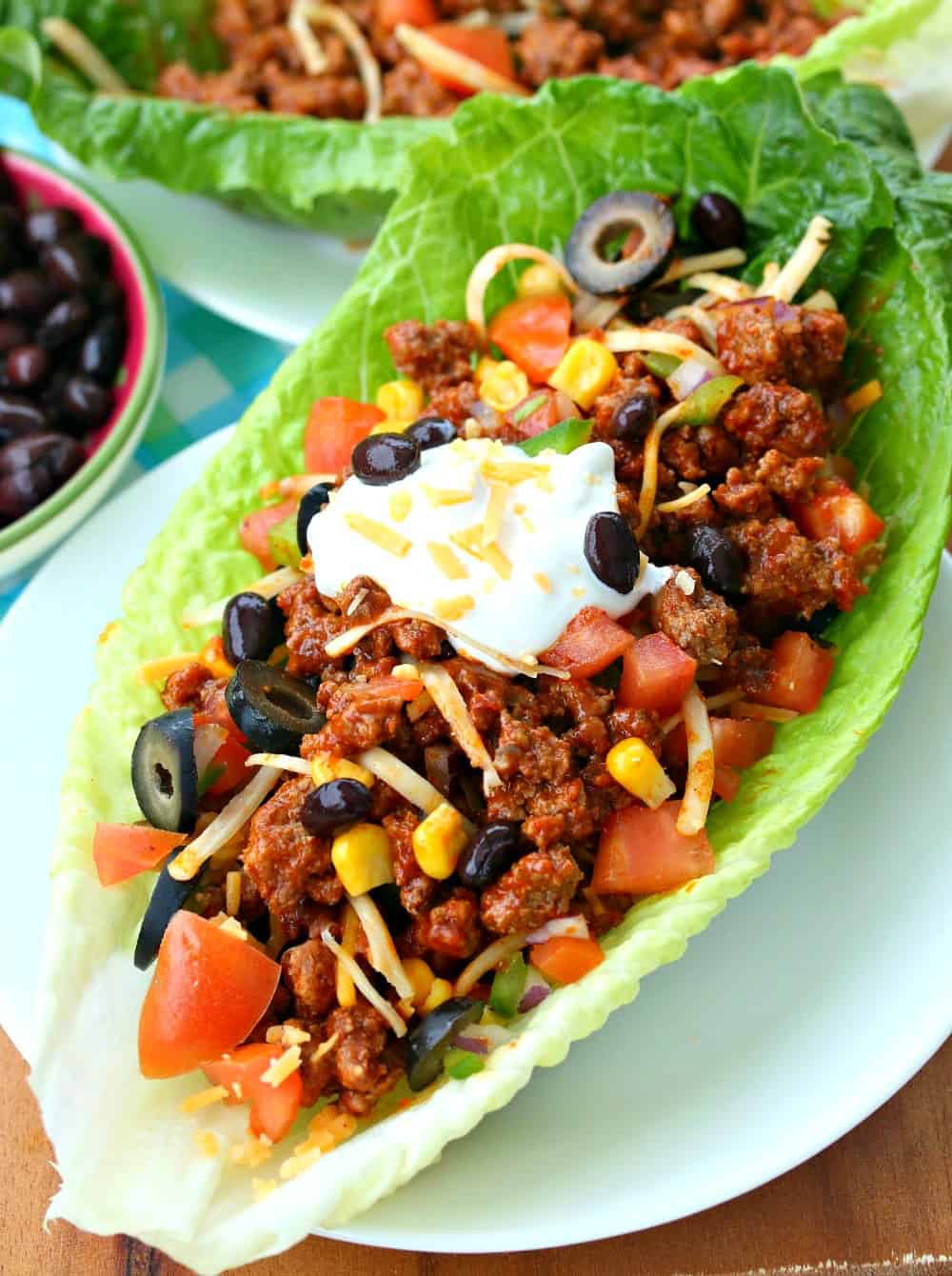 It's T-T-TACO T-T-TUESDAYYYY!!!! ….Wait. Why is it that none of the other days have food assigned to them? Is Tuesday the only one? Why not like, Wasabi Wednesday or something? (Ew, actually. Nevermind.)
Well if any food is going to have it's own special day, I sure am glad it's Tacos. Who doesn't love a good taco!? The thing is, I know how these New Year resolution things go… it's only the 12th and some of you are probably still committed to like, eating healthy and stuff. So I figured that some turkey taco lettuce wraps would be perfect 😉 You got your lean proteins, your veggies, you're all set… (and if you don't have lettuce, throw these fillings into some bell peppers, or even an Avocado! (Ugh… I'd have given my left arm for an Avocado when I made this…. but I'd have given my RIGHT arm not to have to go to the store, so, no avocado. Right arm wins.)
What would YOUUUUU throw in here?!? Heh? Got any special Taco Tricks up your sleeve? 😉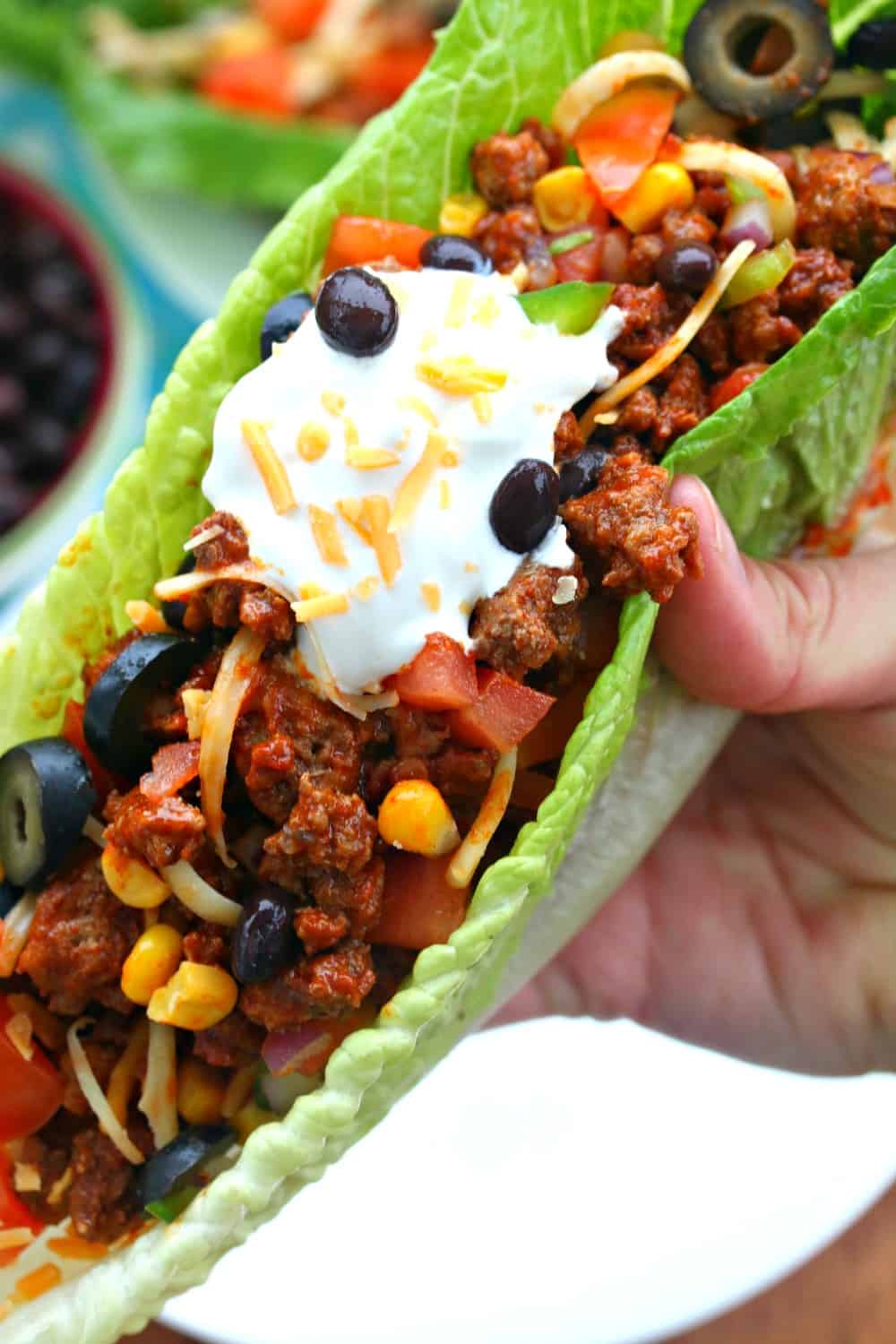 Turkey Taco Lettuce Wraps
This meal is full of lean protein and tasty vegetables, perfect for your next Mexican night!
Ingredients:
1 pound lean ground turkey (Can substitute ground beef or shredded chicken)
1 small red onion, diced
⅔ cups water
1 (1 oz.) packet Taco Seasoning
1 (15 oz.) can black beans
1.5 cups diced vegetables: Tomatoes/Bell/Peppers/Corn/Red Onion
½ cup black olives, sliced
12 romaine lettuce leaves= 6 wraps (each wrap uses 2 overlapped leaves)
1 cup Sour Cream
2 cups shredded Mexican Cheese
Directions:
In a medium-sized saucepan over medium heat, add ground turkey (or meat of choice) and cook on medium heat for about 20 minutes, stirring occasionally. The meat should be fairly cooked through and the onions should be softened.
Add ⅔ cup water and 1 packet taco seasoning and continue to cook for additional 10 minutes.
Add ½ black beans, all of the diced vegetables, and black olives and sauté for 5 minutes.
Prepare wraps by overlapping 2 lettuce leaves onto a plate.
Scoop taco filling into each wrap. Top with a scoop of sour cream and sprinkle with cheese.
Now, isn't that just a bite of heaven?
All images and text ©
*This post may contain affiliate links