Lentil Soup
This homemade lentil soup has a simple and savory combination of beef stock, chicken stock, ham, vegetables, and lentils.
I am ALL about making the most out of my leftover Easter ham this year, and Lentil soup with ham is my jam. I got this recipe from my mom, so you know it has to be good. Growing up as a kid, I loved absolutely everything about this soup, except for one minor detail. I had no idea what a dang lentil was. And unfortunately, this was during the pre-Google days. (Oh my gosh. And, I'm officially old. That was an old thing to say. I existed before Google did. Long before. So not cool.)
What are lentils?
Basically, lentils are small little seeds. Technically, they are a grain legume known as a "pulse", but it's just easier for me to call them seeds, so I will. There are different varieties which all cook and taste differently. We use brown lentils in this soup, they're the most common in the US so that'll be what you'll likely see at the grocery store.
So apparently this is seed soup. Interesting. Welp, whatever it is, it's delish, and even more so if you boil your leftover ham bone when you make the broth. I've even been known to boil my ham bone twice, once for my mom's pea soup, and once for this lentil soup. You can't go wrong, that bone has so much flavor in it.
Using Homemade Chicken Stock
Whenever you make homemade soup, I highly suggest using homemade chicken stock. I promise, your cooking will taste ten times better.
Remember that you can always freeze leftover chicken carcass/meat and make chicken stock on a day when you have time! No defrosting necessary!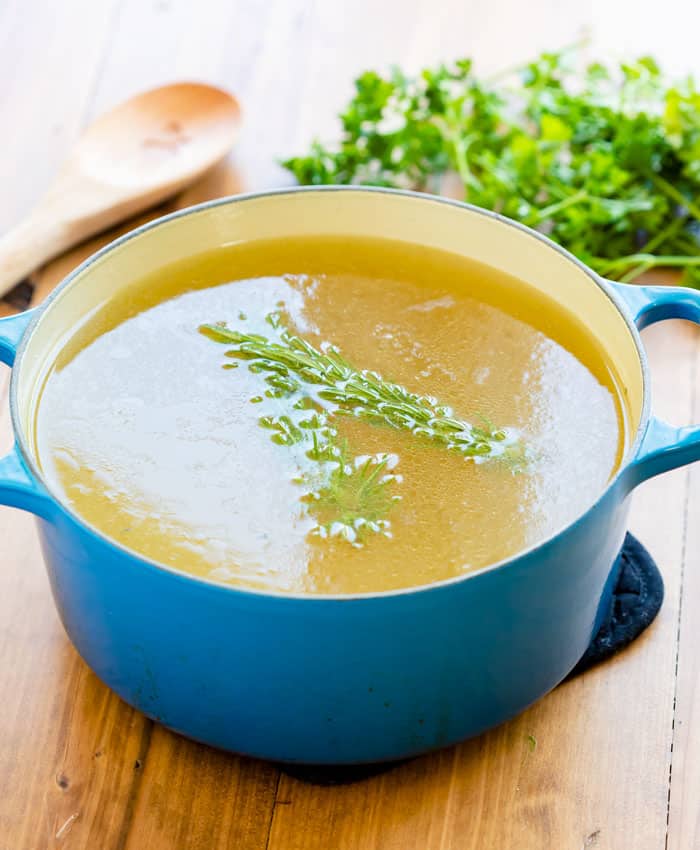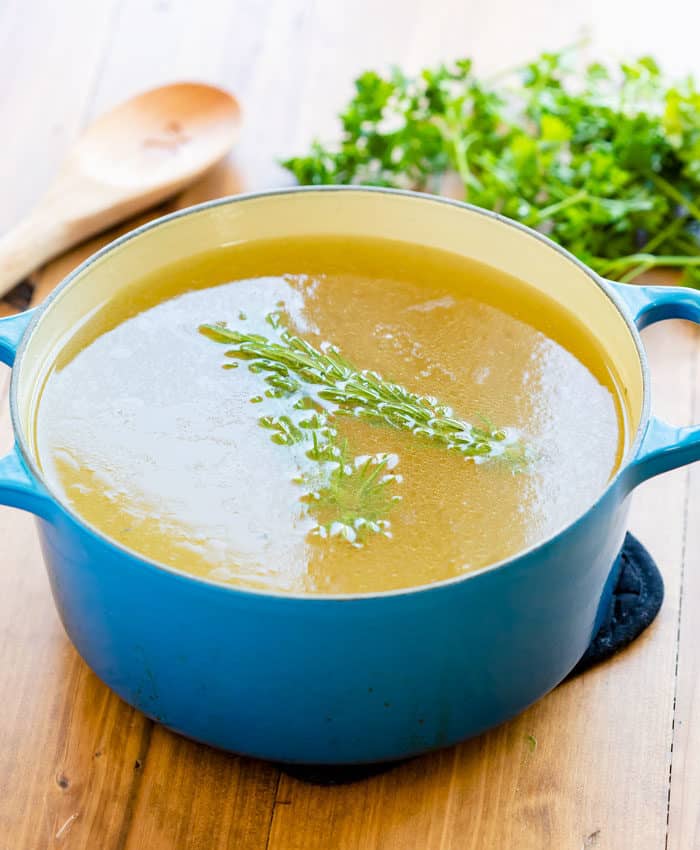 Don't have ham?
Try some crumbled bacon on top! Or, you do have my permission to go meatless if you must. Your kitchen, your rules.
Try These Next!
Follow me!
Lentil Soup
This homemade lentil soup has a simple and savory combination of beef stock, chicken stock, ham, vegetables, and lentils.
Ingredients
1 large onion, diced
1 cup carrots, diced
1/2 cup celery, diced
1/8 cup olive oil
1 Tablespoon garlic, minced
1 Tablespoon tomato paste
1/2 cup diced ham
1 cup Lentils
4 cups chicken stock
2 cups beef stock
1 cup water
1/2 teaspoon dried thyme
Instructions
Place chopped onions, carrots, and celery with olive oil in large pot and cook slowly, covered, on medium-low heat for about 10-15 minutes.

Add garlic, ham, and tomato paste and mix. Cook for additional 10 minutes.

Add stock, lentils, water, and thyme and bring to a boil. Reduce heat let simmer, covered, for about 45 minutes on medium heat. Serve & enjoy!
Nutrition
Calories: 379kcal, Carbohydrates: 46g, Protein: 24g, Fat: 10g, Saturated Fat: 1g, Cholesterol: 14mg, Sodium: 837mg, Potassium: 1148mg, Fiber: 16g, Sugar: 9g, Vitamin A: 5480IU, Vitamin C: 8.4mg, Calcium: 69mg, Iron: 5mg