Make Taco Bell's Mexican Pizza recipe right at home! Ingredients include a three-cheese blend, enchilada sauce, and a replica of their beef seasoning mix!
Be sure to try my Copycat Pizza Hut Personal Pan Pizza recipe next!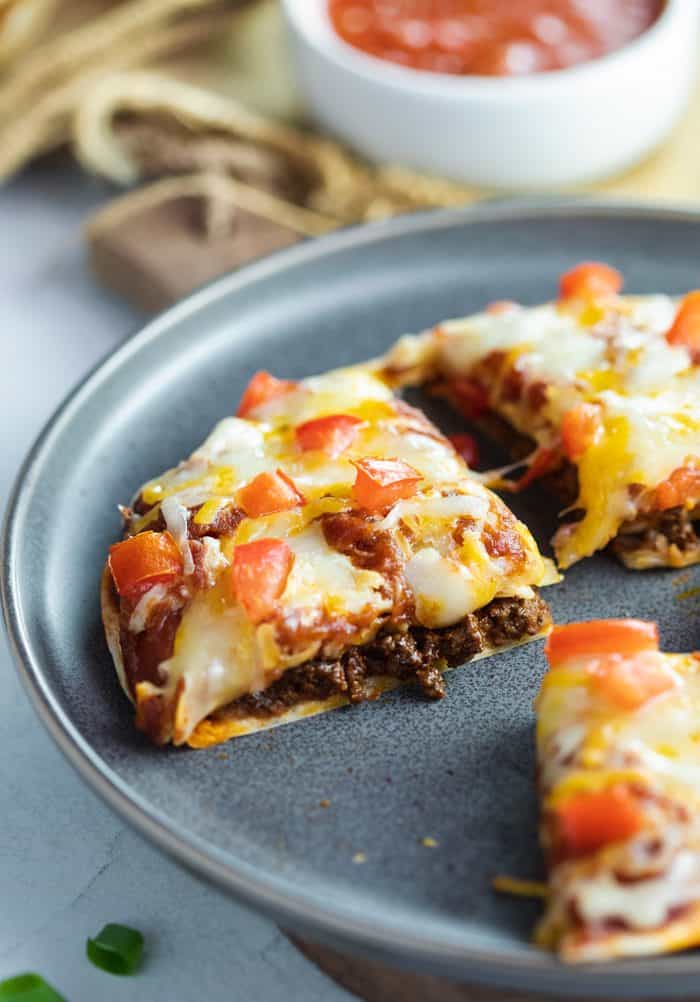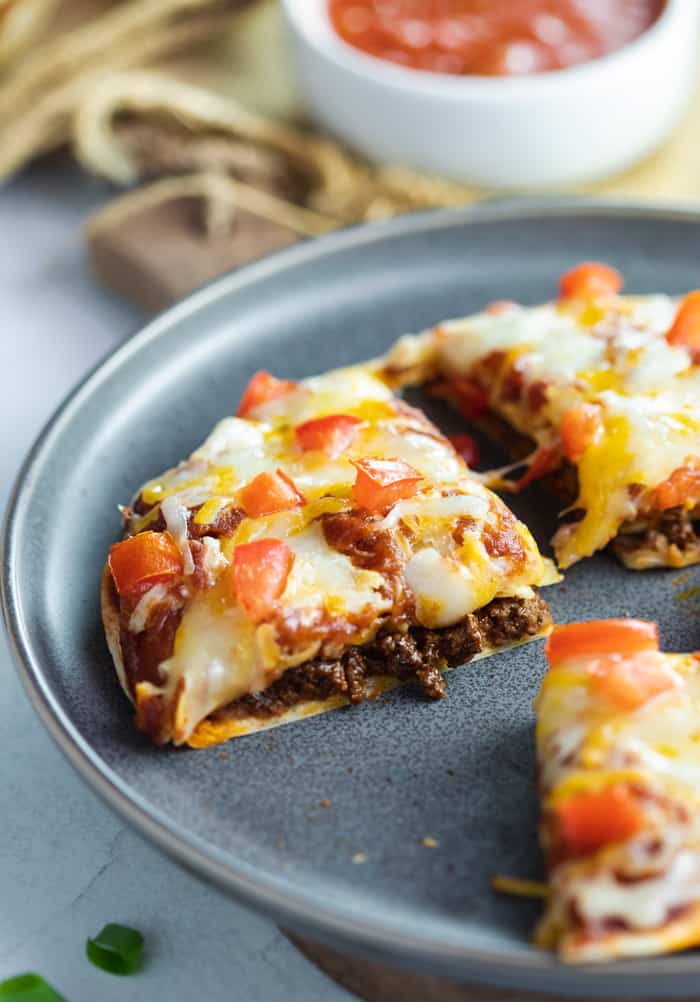 Why must I love Taco Bell so much? I love everything on that stinking menu. (Nachos Bellgrande are my life. With extra nacho sauce. Always.)
Their Mexican Pizza is also way too good, and I decided that I needed to learn how to make it at home. Now, in my opinion, nothing will ever taste exactly like their version, but this is pretty darn close.
Let's break it down.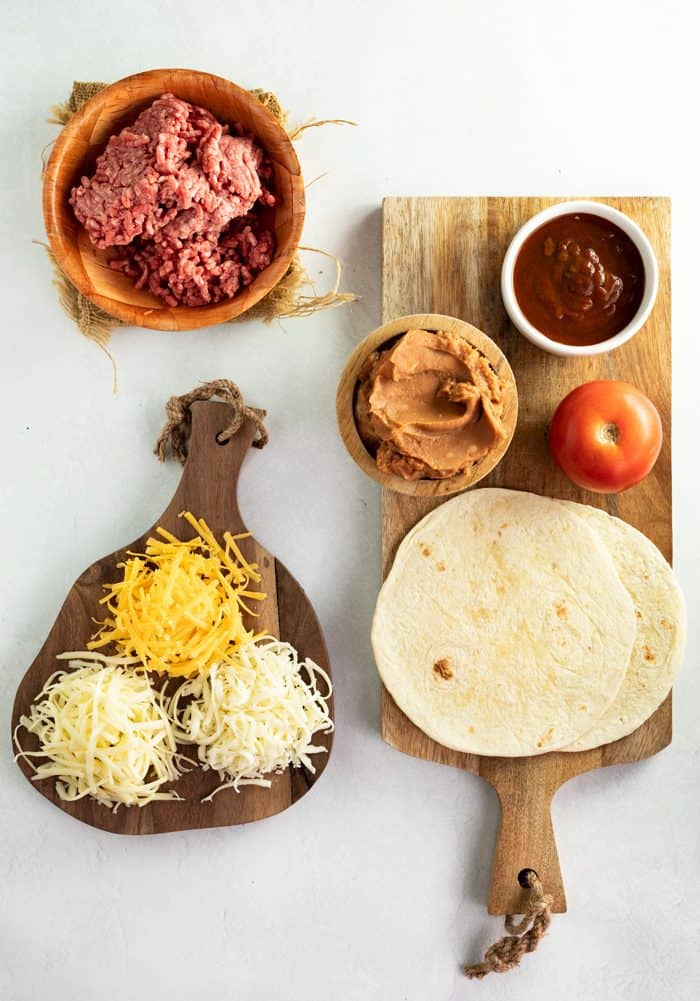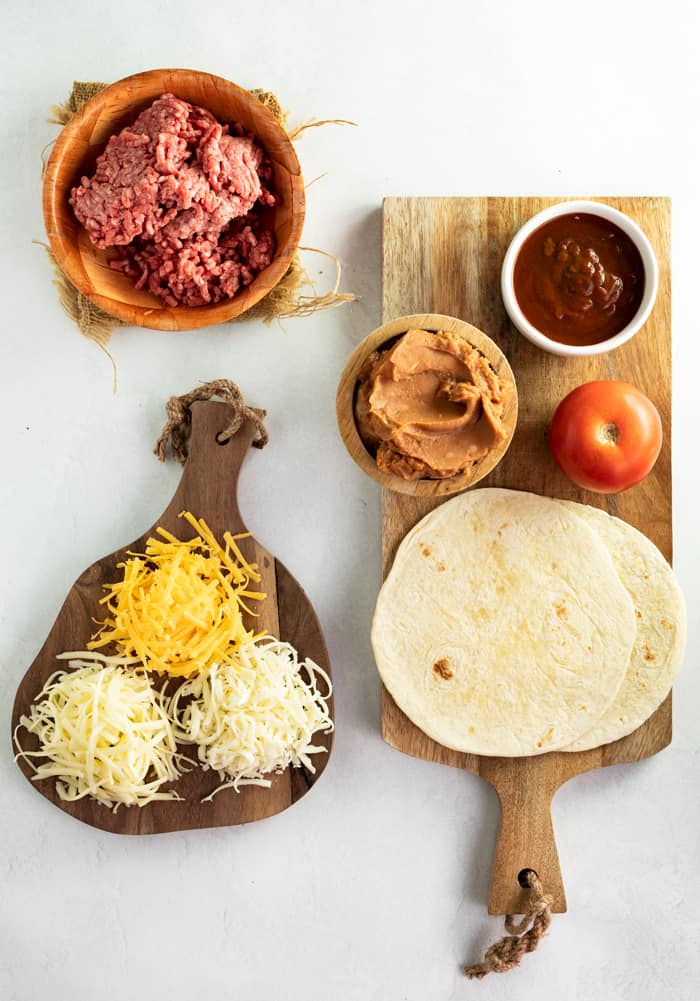 Taco Bell Beef Ingredients:
Let's face it. One of the biggest perks of eating at Taco Bell is being able to enjoy that signature beef that they've got going on. Did you know that it's actually a combination of beef and oats?
There is about 1/4 cup of old fashioned oats for every 1/2 pound of beef. In addition to crumbling the beef in a skillet, you may choose to combine the cooked/seasoned beef in a blender along with the oats to create a finer consistency.
As far as the seasonings go, a pretty close replica includes a combination of garlic salt, onion powder, chili powder, smoked paprika, cocoa powder, water, and cornstarch.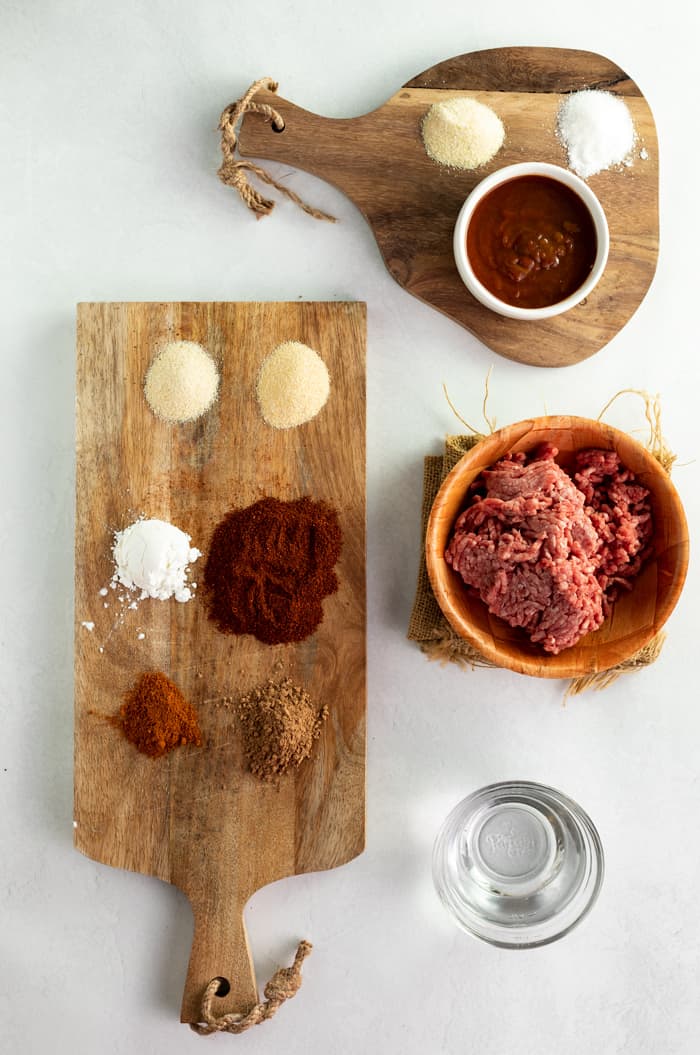 Taco Bell Cheese Blend:
-Taco Bell's Mexican pizza has a delicious 3-cheese blend that includes grated Cheddar, Mozzarella, and Monterey Jack.

The Tortillas
-If you're going for extra crispy tortillas, fry each one in some vegetable or canola oil on each side for a few minutes, until crispy, and set them aside on a paper towel lined plate to cool before constructing the rest of the pizza.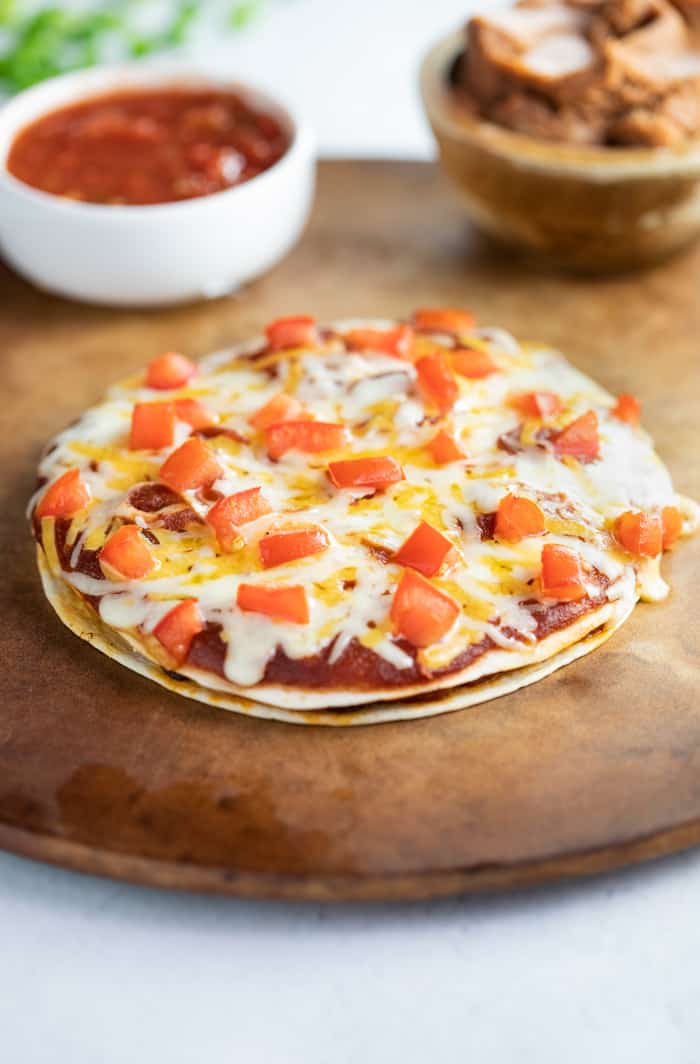 Try These Next!
Follow Me!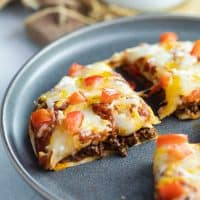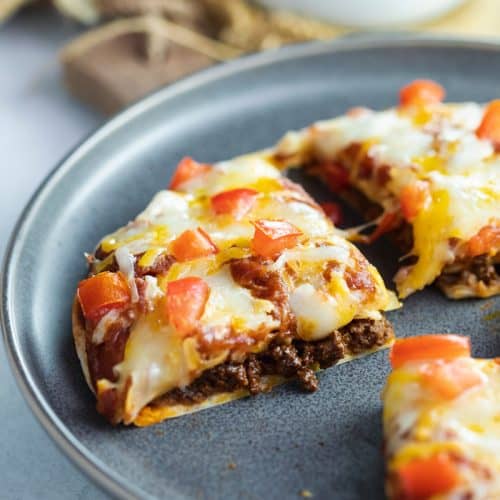 Copycat Taco Bell Mexican Pizza
Make Taco Bell's Mexican Pizza recipe right at home! Ingredients include a three-cheese blend, enchilada sauce, and a replica of their beef seasoning mix!
Ingredients
8 6-inch tortillas
1/2 lb. Ground Beef, 80 or 85%
1/4 cup old-fashioned oats
1 large tomato, diced
3/4 cup refried beans, see notes
Beef Seasoning
½ teaspoon garlic salt
½ teaspoon onion powder
1 ½ teaspoon chili powder
½ teaspoon smoked paprika
½ teaspoon cocoa powder
¼ cup water
1 Tablespoon cornstarch
Enchilada Sauce
1/2 cup enchilada sauce
½ teaspoon sugar
½ teaspoon onion powder
1 teaspoon juice from diced green chilies
Cheese
1/2 cup Cheddar, grated
1/2 cup Mozzarella, grated
1/2 cup Monterey Jack, grated
Instructions
Preheat oven to 350 degrees.

Brown the beef in a pan over medium heat and drain any excess grease.

Add the oats and beef seasonings (except for the corn starch), and stir to combine. Heat until the water has reduced by half, about 5 minutes. Mix in the cornstarch and heat until thickened, about 3-4 minutes.

Remove from heat and set aside.

Spread the refried beans across the top of 4 tortillas, then top with the beef mixture and another tortilla.

Combine the enchilada sauce ingredients and spread on the top of each of the 4 tortillas. Top each with diced tomatoes and then with the 3-cheese blend.

Bake for 10-15 minutes, until the cheese is melted. Serve and enjoy!
Notes
⭐TIP: Taco Bell has their own brand-name refried beans at the grocery store.  ⭐TIP: For crispier tortillas, fry them for a few minutes in ¼ cup vegetable oil over medium heat. For a lighter alternative, you can bake them for 5 minutes or so in the oven prior to building the pizzas.  
Nutrition
Calories: 568kcal, Carbohydrates: 48g, Protein: 28g, Fat: 28g, Saturated Fat: 13g, Cholesterol: 78mg, Sodium: 2145mg, Potassium: 459mg, Fiber: 6g, Sugar: 7g, Vitamin A: 2160IU, Vitamin C: 4.8mg, Calcium: 386mg, Iron: 5mg