Peanut Butter Banana Dog Treats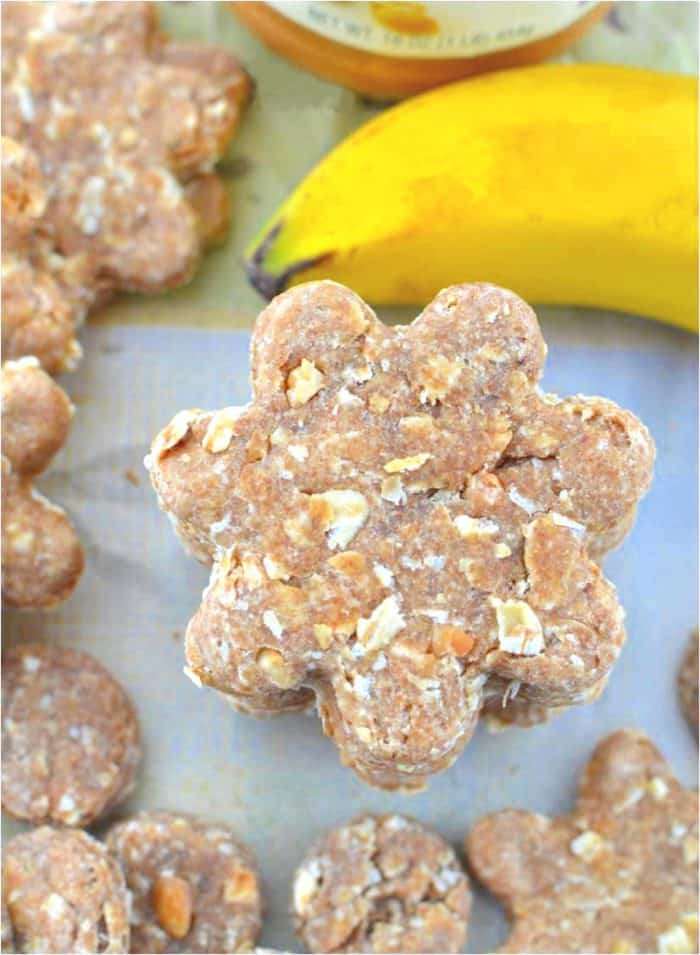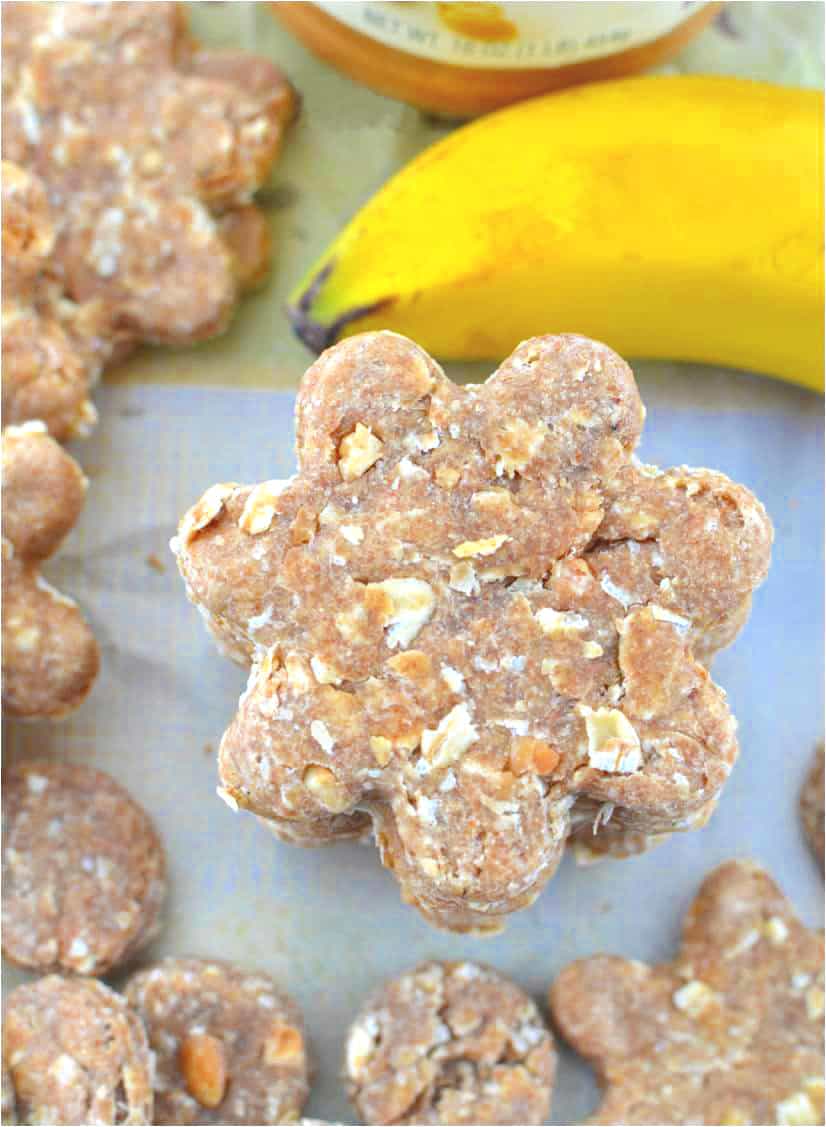 Toby! Have you met Toby? He's my little baby. A little baby that just turned one year old…(what!? How'd this happen.) So it's only natural to celebrate with some homemade dog treats, they are his favorite. (I mean they're filled with peanut butter and banana, how could they not be?)
This little guy, let me tell ya. He's a bit spoiled from all of the homemade dog treats that I make for him. We've got peanut butter bacon, apple carrot, and even homemade dog cake. Seriously.
Now it's time to toss a banana in the mix. The pup is obsessed… with bananas. I have to sneak them from him when I eat them! (Which never works, his nose is ridiculous. How do they do it!?) Anyway, these treats are by FAR his favorite ones ever. And he doesn't miss a trick. Ever since I bought these cute little dog treat molds, he knows it's going down. He starts licking his chops, he stands right below my feet, (okay he always does that). But yeah. He gets pretty riled up man.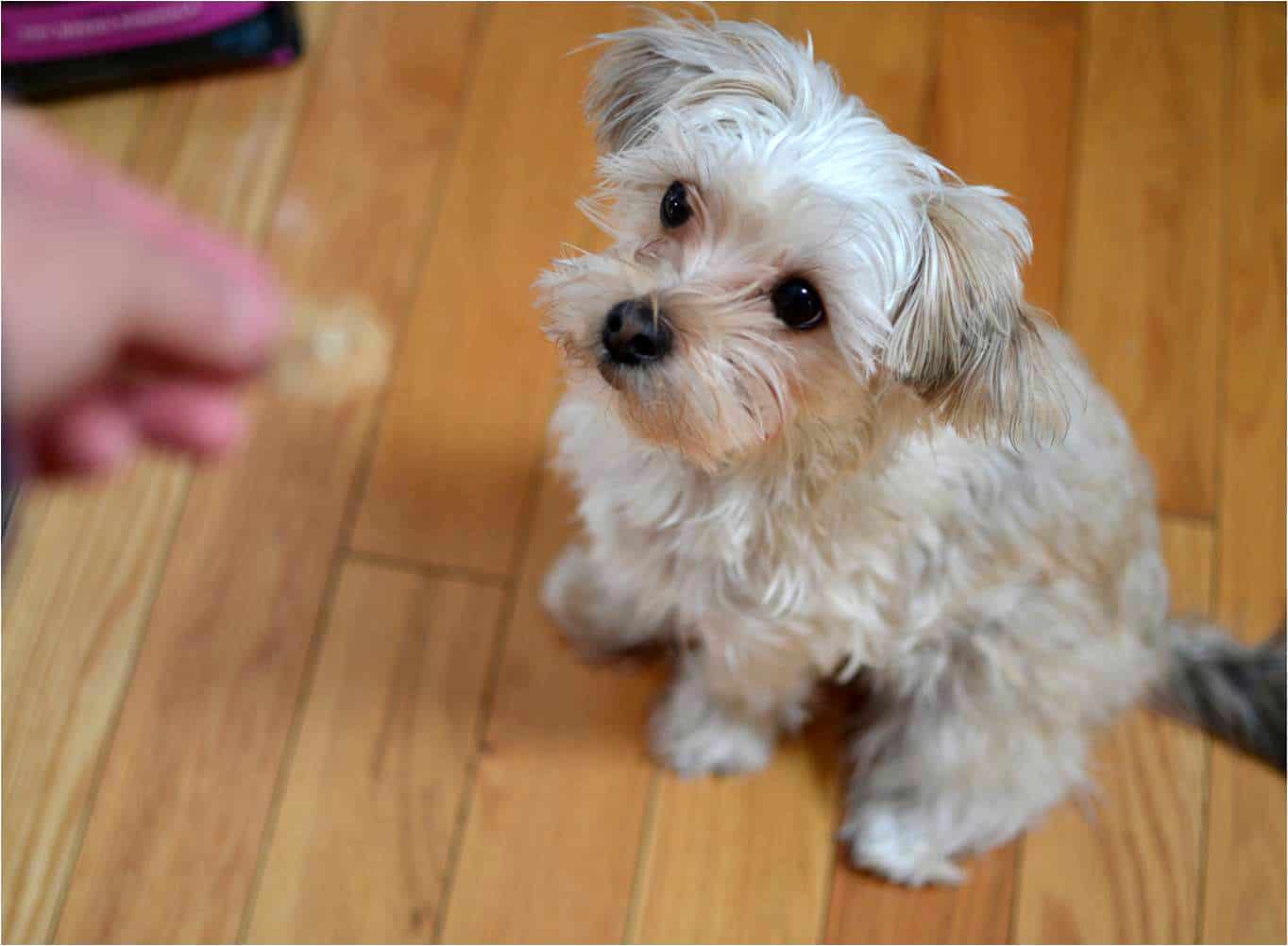 I'll admit. I've tried these myself before. Don't judge. They look like delicious little cookies and they come out of the oven all warm and fresh, it's hard not to sneak a little itty bitty taste. It's not like eating a bag of treats from Petco that look like human cookies (my dad came over and did that once.) Sorry dad. You're not going to live that down. Ever.
For my latest Cozy Creations, Giveaways, and more, follow me on Facebook, Twitter, & Instagram! And signup to receive my latest recipes right to your inbox…it's free 😉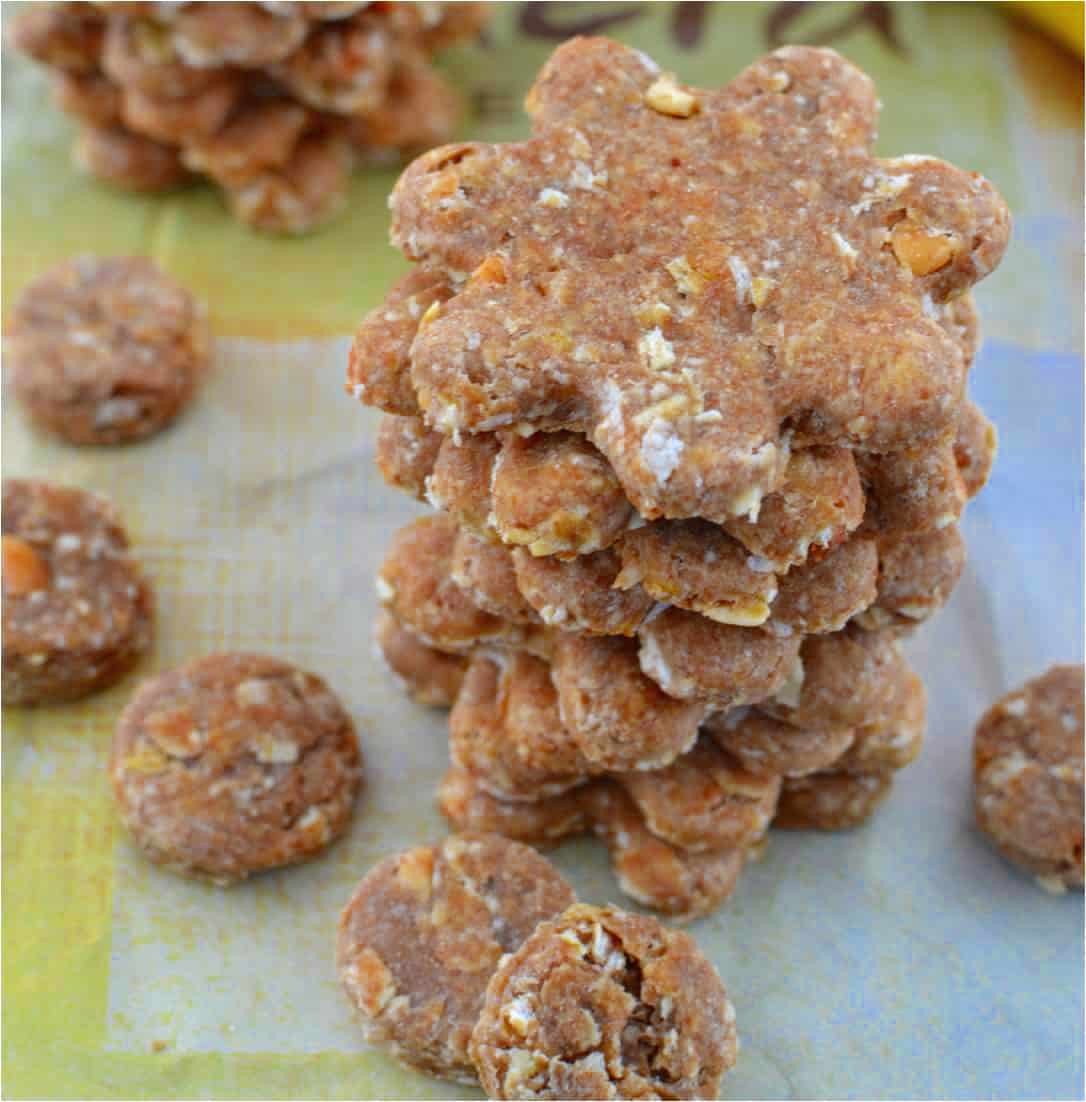 If your pup loves these, they will *LOVE* my strawberry banana dog treats!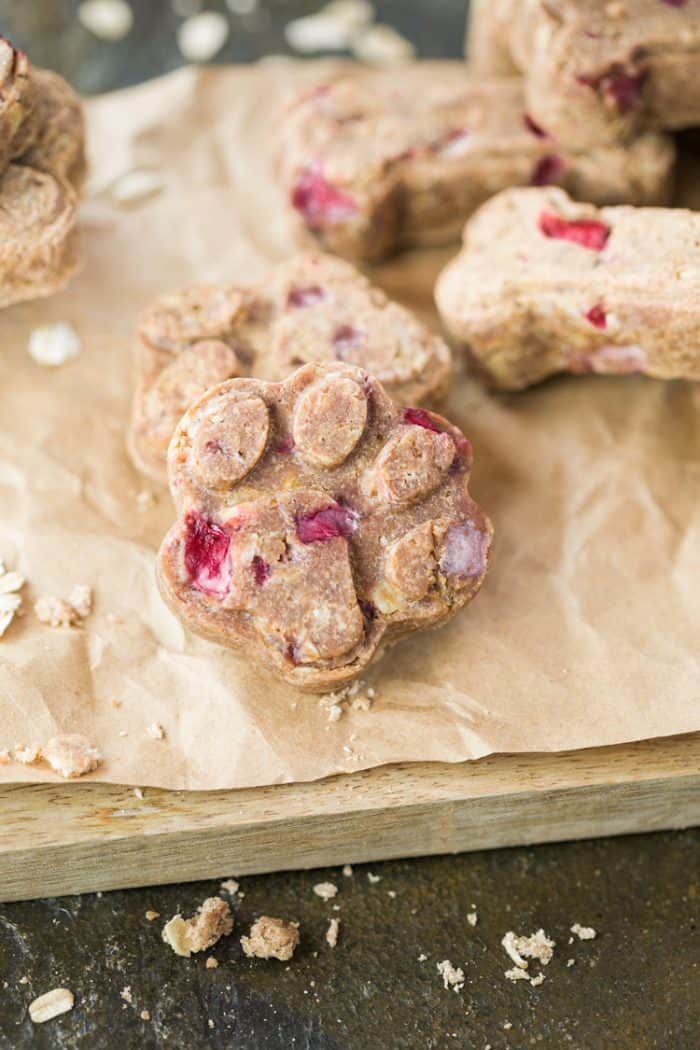 Check out my other (people) recipes!
Peanut Butter Oatmeal Banana Dog Treats
These homemade dog treats are filled with savory peanut butter and mashed banana- everything you need to keep your pup happy & energized!
Ingredients:
1 egg
1/3 cup peanut butter*
1 cup whole wheat flour
1/2 cup oats
1 mashed banana (1/2 cup)
Directions:
Preheat oven to 300 degrees
Combine all ingredients in a large bowl and knead until a dough ball forms. If it's too sticky, add a little more flour.
Roll it out on a lightly floured surface and cut into shapes with cookie cutters. (I use the cap of spices for tiny circles, since he's itty bitty.)
Place the cutouts on a baking sheet and bake for about 15-20 minutes.
**All-natural peanut butter without added salt or sugar is best. Do not lite or sugar-free peanut butter, as those may have artificial sweeteners (such as xylitol) which is toxic to dogs.
Storage: I like to keep a few days-worth in an airtight container on the counter and freeze the rest, taking them out (and letting them come to room temp) as I need them!
Recipe Source: MissMollySays.com
All images and text ©
Stephanie Melchione for The Cozy Cook
*This post may contain affiliate links