The BEST Chinese Chicken Fingers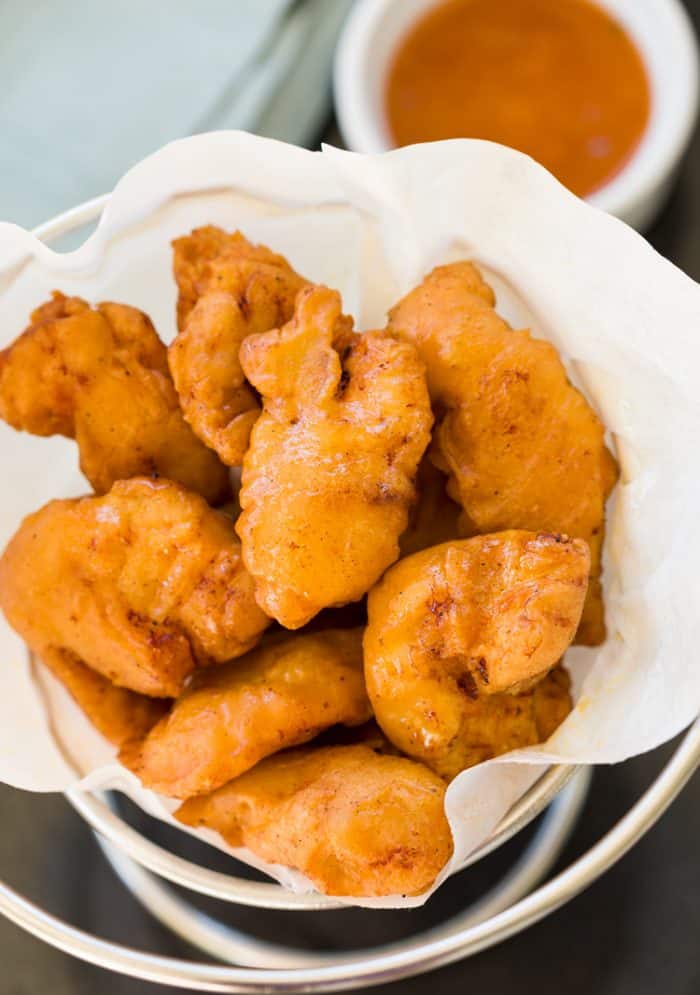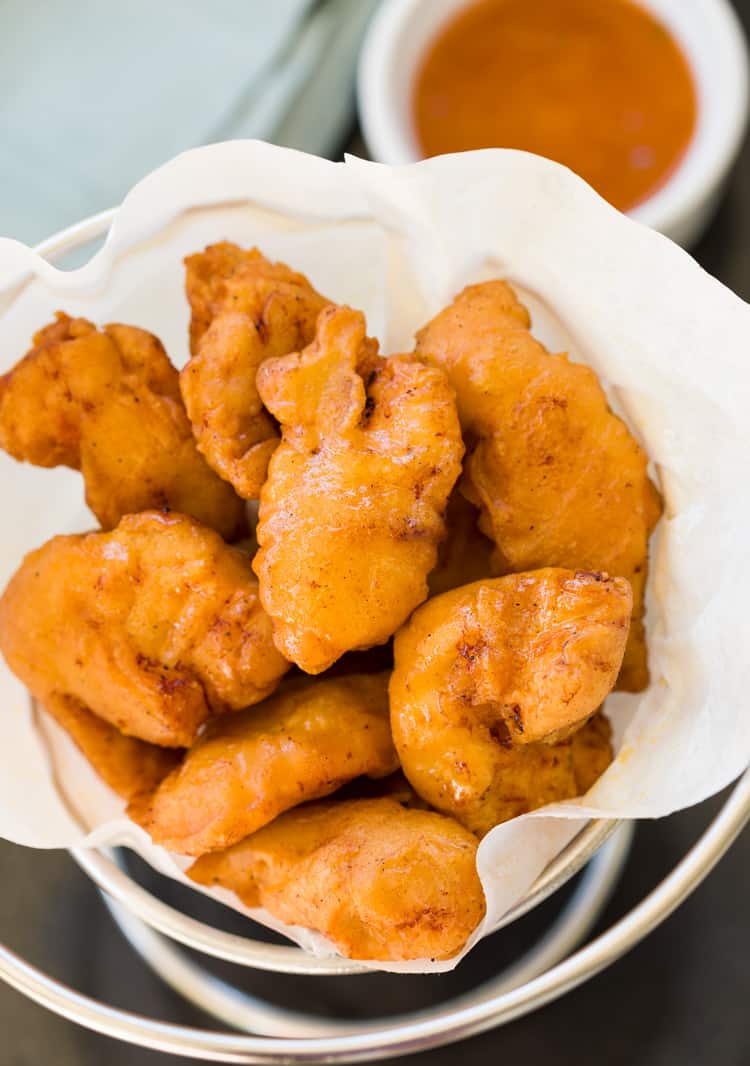 Okay. I have a question for you guys. It's about Chinese Chicken Fingers. (Go freaking figure.) Do they have these on the Chinese food menu by you? (And if I may, where are you from?) I'm beginning to wonder if this is a regional thing, because if it is, then you're going to have to move to New Hampshire. (Unless of course you already live here, in which case, you have to stay.)
The thick, golden brown batter is so crunchy and satisfying, I don't even know how I managed to take a picture of these without just dropping my camera and mowing them down. (It wasn't easy.)
The secret to this recipe is in the self-rising flour, which you can easily make on your own if you don't have any:
Homemade Self Rising Flour: Add 1 + 1/2 teaspoons of baking powder and 1/2 teaspoon of salt for each cup of flour.
Wa-Bam. BY the way, I published this recipe for the first time in 2014, but decided to bring it out of the ol' archives, as I only do for my very favorite recipes.
For my latest Cozy Creations, follow me on Facebook, Twitter, & Instagram! And signup to receive my latest recipes right to your inbox…it's free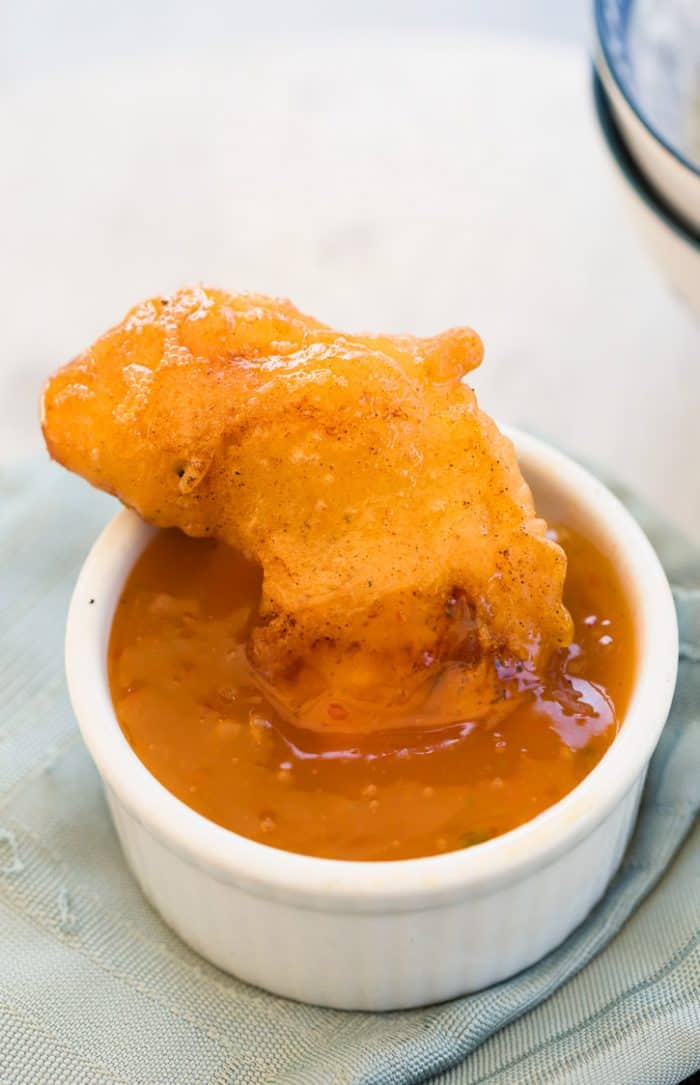 Chinese Chicken Fingers
These homemade Chinese chicken fingers are JUST like from a restaurant! You'll be amazed when you taste the golden deliciousness 🙂
Ingredients:
2 large chicken breasts, cut into strips
1/2 cup self-rising flour
1/2 cup cornstarch
1 teaspoon salt
1/2 teaspoon sugar
1/2 cup of water
Directions:
Sift dry ingredients together in a large bowl and mix them until well combined.
Slowly add the water and mix thoroughly, (don't add too much, but I did use all of it)- it should be a very thick batter.
Sprinkle the chicken with salt and douse into the batter, mixing thoroughly so each piece is well-covered. Drop into a preheated deep fryer and cook for about 15 minutes, until a nice golden brown. They will be white for a while before they turn brown and start to look like real chicken fingers, have faith and be patient. You want that rich gold color!
Serve with duck sauce- see?! Perfection.
*You want a nice, thick batter. To thicken more, add more flour. To decrease in thickness, add a splash of water.
All images and text ©
PS- pair this with some Sweet Cream Cheese Wontons, you simply must 😉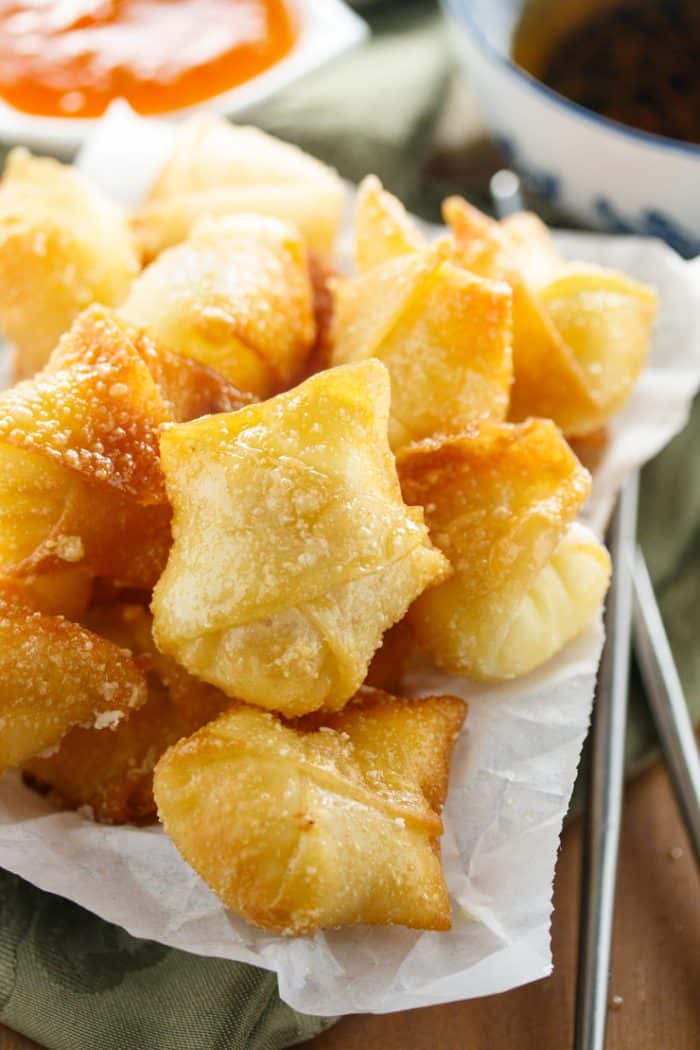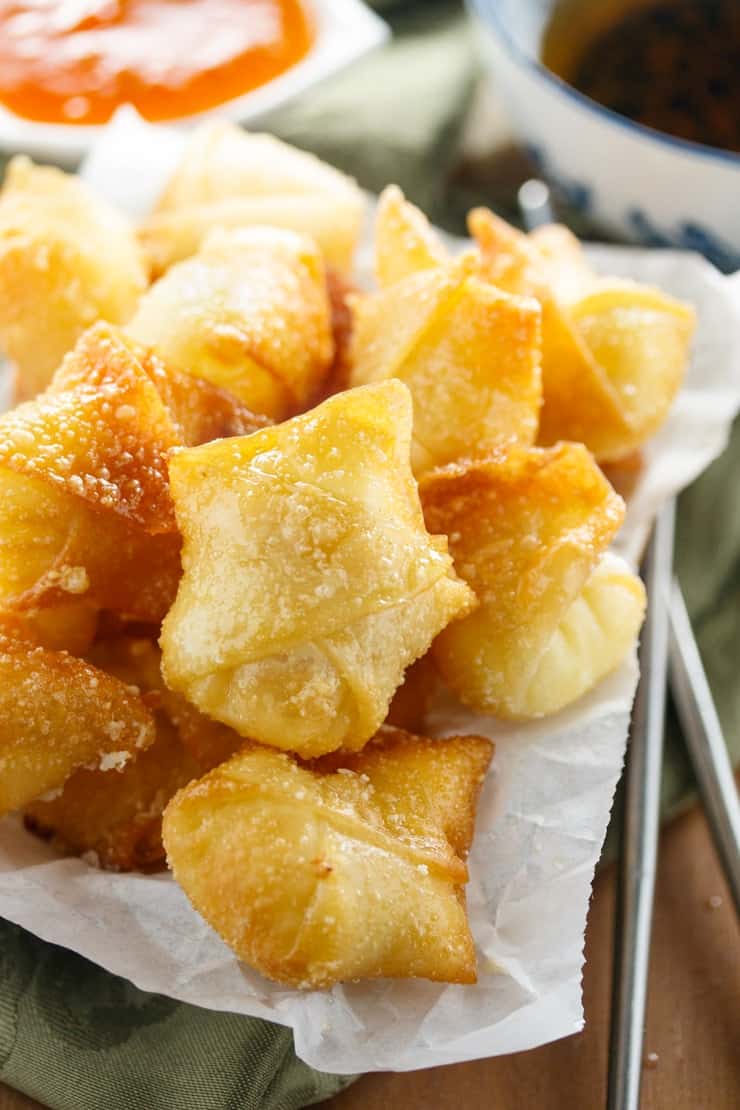 *This post may contain affiliate links