Learn everything you need to know to make Authentic, Canadian Poutine right at home! From what cheese to use, to the easy brown gravy recipe, and even homemade french fries, it's all here! 
Being that my mom was born and raised in Canada, it's probably no surprise that Poutine is near and dear to my heart. It was one of the top-5 best things about visiting Canada each year. They even have it at McDonald's over there! (By the way, I know how to make McDonald's French Fries at home too.😁)
Since we only visited Canada once or twice a year and couldn't get Poutine in the US at that time, we got pretty good at making it ourselves at home, and I am more than happy to show you the ropes, my friend!
What is Poutine
Poutine is French Fries that are topped with cheese curds and brown gravy.
Variations can also include the following:
Pulled Pork
Duck
Sweet Potato Fries
Mushroom Gravy
Bacon
Avocado
Where Did Poutine Originate
Poutine originated in Quebec, although there are varying stories as to how. One such story is that a customer requested that cheese curds be added to their French Fries at a restaurant called Le Lutin qui rit.
Poutine Pronunciation
"Pu-tsin" is really the correct pronunciation of the word, not "Poo-teen".
Why is it Called Poutine
"Poutine" is Quebec slang for "a mess".
How to Make Poutine:
1. French Fries
Make homemade French fries if at all possible, they are golden, crispy, and perfect. You can bake them or fry them.
If you're short on time, frozen French fries also work well, and can also be baked or fried.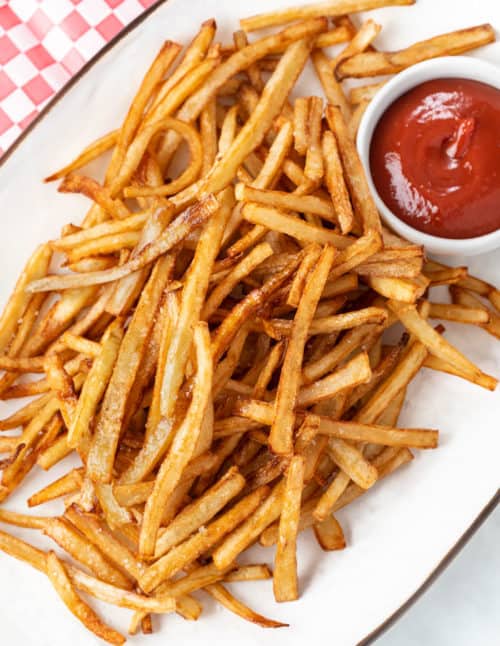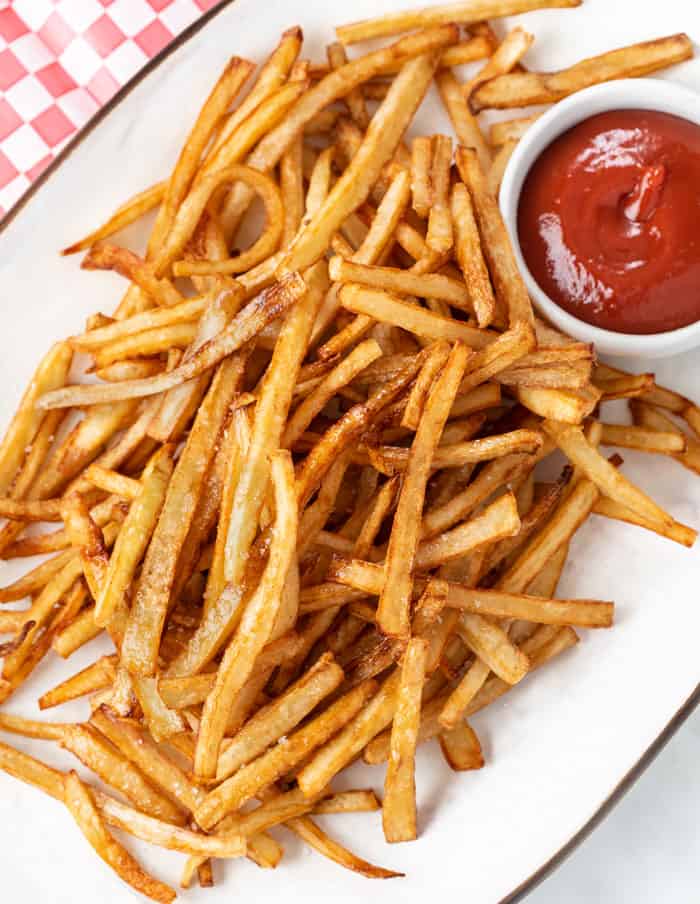 2. Cheese Curds
One the fries are cooked, they're laid out on a baking sheet and sprinkled with cheese curds and baked until the cheese is warm and melted.
Where to buy cheese curds.
Cheese curds would be located where the high-quality cheese is, typically in a refrigerated area near the produce section.
Cheese Curd Substitute:
A block of low moisture mozzarella cheese, cut into bite-sized cubes is the best substitute and melts much better than a package of shredded cheese.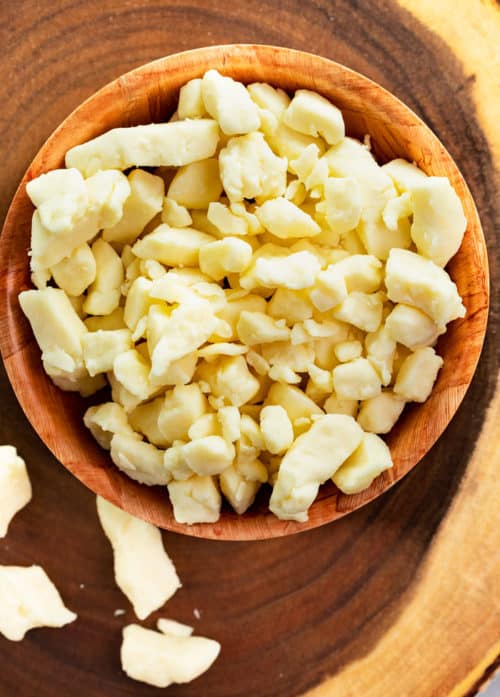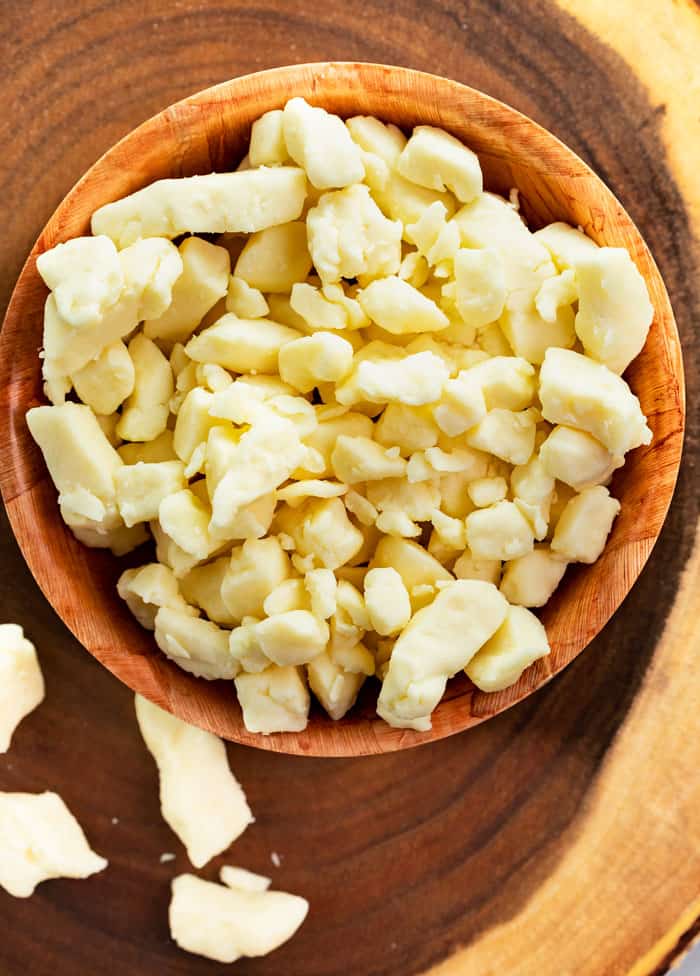 3. Beef Gravy
My homemade brown gravy recipe takes just 10 minutes and tastes just like the classic beef gravy that is served with authentic Poutine in Canada.
These are the poutine gravy packets that we used to stash up on in Canada, but I like my homemade recipe even better.
The gravy is heated separately and drizzled over the French Fries and cheese after they've been baked.
Prefer to use Chicken or Mushroom Gravy?! I've got those too!
Reheating
Yes. To reheat poutine, place it on a foil-lined baking sheet in a 300° oven just until warmed through, about 10 minutes.
What to Serve with Poutine
Meow Gallery: The layout none is not available in this version.
Get My Free Meal Plan
I've got a Free Meal Plan with 7 of my super popular recipes (complete with grocery list)! Sign up for my email list and I'll send it over now along with weekly dinner recipes!
And follow me on Facebook, Instagram, and Pinterest!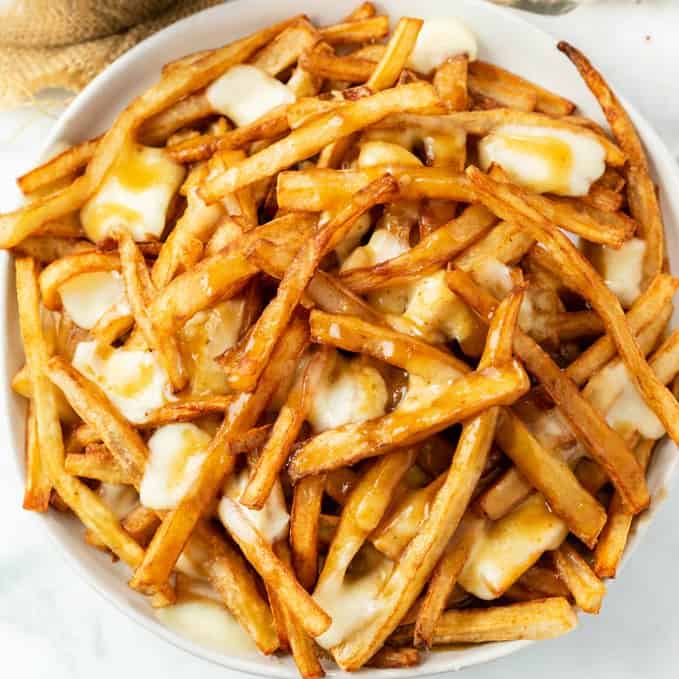 Poutine
Make authentic Canadian Poutine right at home with homemade french fries, a simple and delicious brown gravy, and cheese curds or melted mozzarella cheese. Additions include bacon, pulled pork, avocado, and more!
Instructions
Prepare the French Fries
I recommend making my homemade French fries. Otherwise frozen French fries can be baked per package instructions, or fried as follows:

Add the fries to the oil in batches, don't overcrowd them. Fry for about 5 minutes, then place them on a paper towel lined plate. This is enough to cook them through without browning the outside yet and is the best method for extra crispy fries.

Increase heat to 400 degrees and fry in batches a second time, until they are crispy and golden brown on the outside. Place on paper towels.
Add the Cheese and Bake
Preheat the oven to 350 degrees.

Line the fries on a baking sheet and sprinkle the cheese on top.

Bake for 10-15 minutes, until the cheese is just melted.
Prepare the Gravy
Drizzle the gravy over the fries and serve immediately!
Notes
The below nutrition facts for this recipe are based on baked frozen fries. 
Nutrition
Calories: 359kcal, Carbohydrates: 32g, Protein: 8g, Fat: 22g, Saturated Fat: 8g, Cholesterol: 22mg, Sodium: 860mg, Potassium: 426mg, Fiber: 4g, Sugar: 1g, Vitamin C: 6.3mg, Calcium: 161mg, Iron: 1.3mg