Firecracker Cheez-Its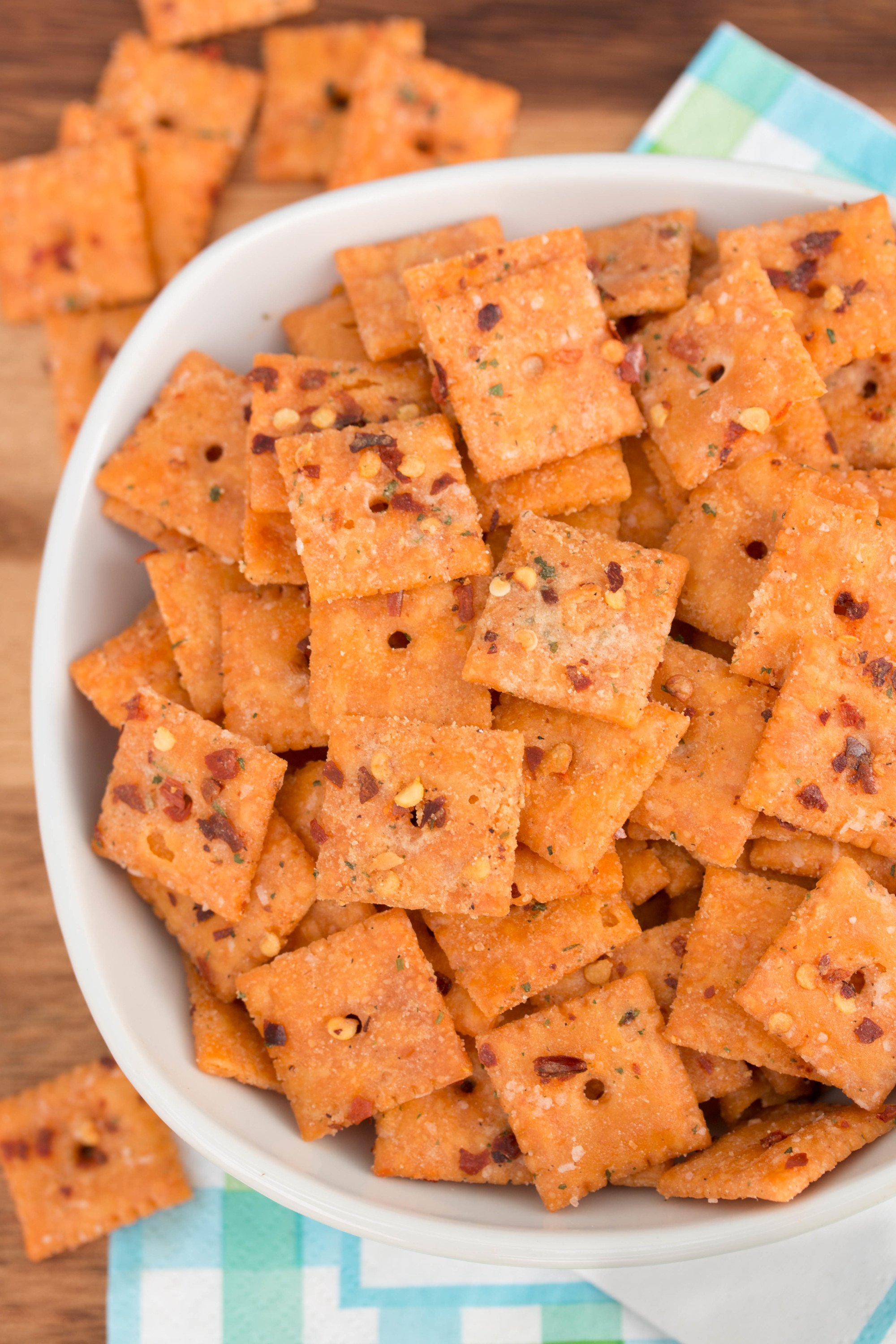 Alright, this lingering due date is going to get the best of me! We are officially down to single digits, nine days and counting, friends!!! (Follow my Facebook page if you care for the latest on that!) In the meantime, what does one do while one waits, and waits, and WAITS for a baby, (or anything else…)
Snack. Snack until you can't snack no more. That's my solution for the issue at hand. Just when I thought Cheez-Its couldn't get any better, ugh, they did. You probably have everything you need for this concoction right at home, and if you don't, you won't even need a basket at the store for this stuff! Just 4 ingredients, and you're there. Boom. It's spectacular. (And SUPER delicious when it's warm and right out of the oven).
Snacking is my favorite activity. And as I'm filling out this little girl's baby book, there's a place for mommy's favorite activities and hobbies. Can I really put eating in there? I think I'm gonna have to… I mean… it's 100% my favorite thing to do, (and I'm really good at it).
Alright, I wave goodbye to you for now, and leave you with the delicious gift of  Firecracker Cheez-Its. It's what dreams are made of friends… you're welcome.

Firecracker Cheez-Its
Prep time:
Cook time:
Total time:
Ingredients
1 (12.4 oz.) box original Cheez-Its
½ cup canola or vegetable oil
1 (1 oz.) package dry Ranch dressing mix
3-5 teaspoons red pepper flakes
Instructions
Preheat oven to 250 degrees.


Mix all ingredients together in a large bowl. And spread evenly over a large baking pan (or 2 smaller ones)


Bake for 15-20 minutes, let cool and store in an airtight container.

Source: PlainChicken 🙂

*This post may contain affiliate links