Top 10 Recipes on The Cozy Cook in 2017
I have to say, I love writing this kind of post at the end of each year because it gives me an excuse to take an actual minute to reflect. I'm sure that you can agree with me when I say, life is crazy. It's so, astronomically busy, all the time. I'm just happy to be sitting here with my food blog not only still intact, but continuing to grow. It hasn't been easy, but it's my passion. It's meant coming home after a 5 day work week, lugging my big 'ol photography lights up from the basement, and preparing to make and photograph recipes on Friday and Saturday nights after my crazy little toddler is asleep in her bed.
It's exhausting, but I wouldn't trade it for the world. Just like being a parent, I suppose. The blog is my other baby. And I thank you so much for being a part of it. Without you, there is no food blog baby. 🙂
When I first started the blog, I was pretty afraid of handing power over to people all over the world to criticize whatever they wanted, whenever they wanted. The internet can draw in a lot of people who love to be cruel. The doors to my blog have been open to these people for four years now and I'm happy to say, 98% of my readers have been kind, helpful, and thankful. (Thank God.) That doesn't mean everything has been flowers and butterflies, I did have one person tell me that I "sucked at cutting eggs" (heh?), but luckily, I've mostly heard from a lot of good people who love to talk food.
I said it once, and I'll say it again. THANK YOU. For being part of my food blog. I'd hug you if I could, I really would.
Okay, enough of the sappy stuff. Let's move onto to what we're REALLY here for… the food. Starting with the number 10 spot for this year… (*drumroll, please*)…..
#10: Copycat Olive Garden Salad Dressing: This one made the cut last year too. It's spot on, so no surprise there. If you haven't tried this one yet, put it right on your list to add to those 2017 healthy salads that I know you are planning on eating. [Get the Recipe]
#9: Copycat Texas Roadhouse Rolls: Alright, so you guys like your copycat recipes I see. Can't blame ya there. Baking is not my strong suit, so if I can master these, anyone can. [Get the Recipe]
#8: No Bake Oreo Truffles: Oh man, these are almost too easy. Anything that you can make with less than 5 ingredients is a winner in my book. I even made a Christmas version of these this year! [Get the Recipe]
#7: Sweet Cream Cheese Wontons: These made an appearance on the blog for the first time in 2017 and they haven't lost momentum since day one. They only require three ingredients and are one of my personal favorite snacks of all time. [Get the Recipe]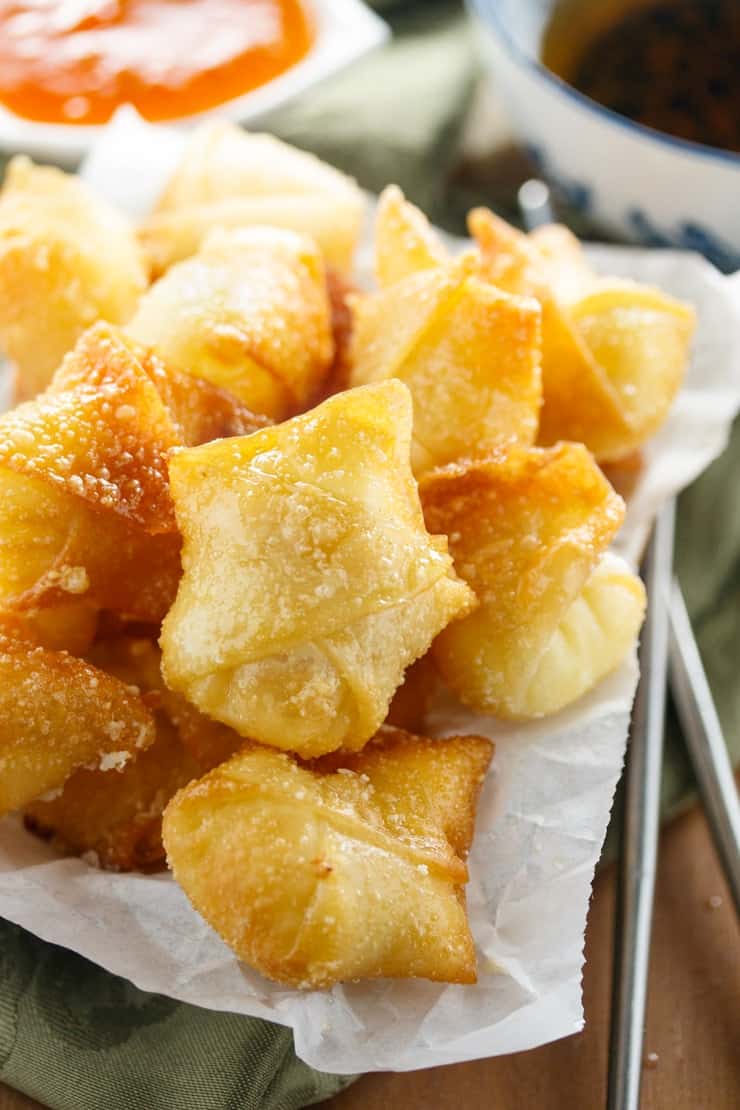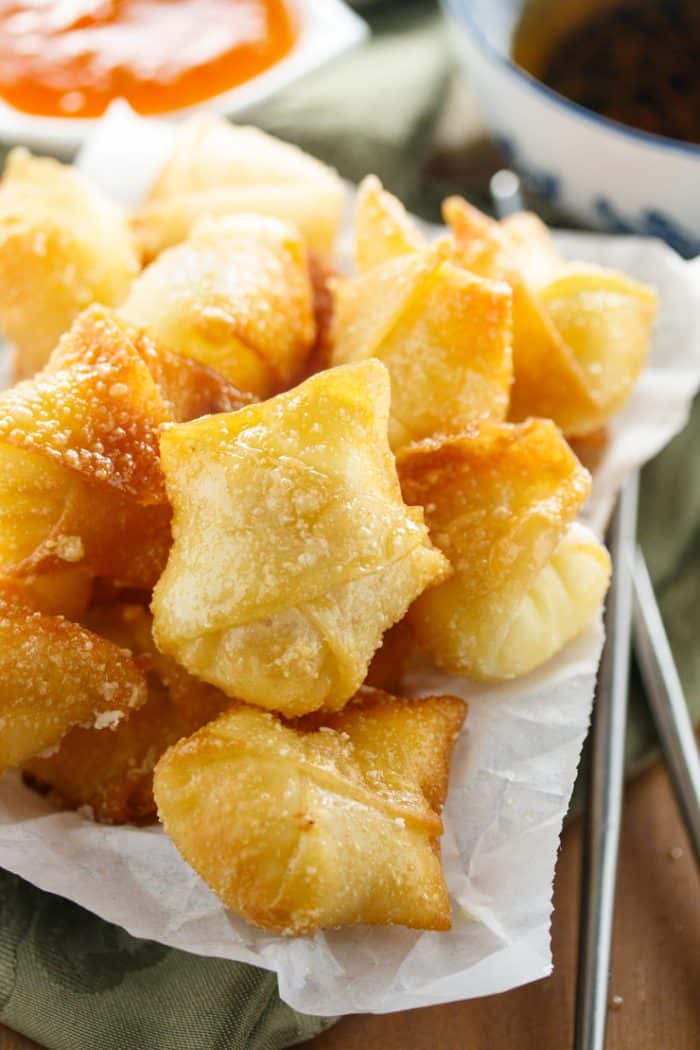 #6: Mom's best ever split pea soup: TWENTY, count 'em TWENTY, five star reviews. What can I say, my mom can make a mean split pea soup. [Get the Recipe]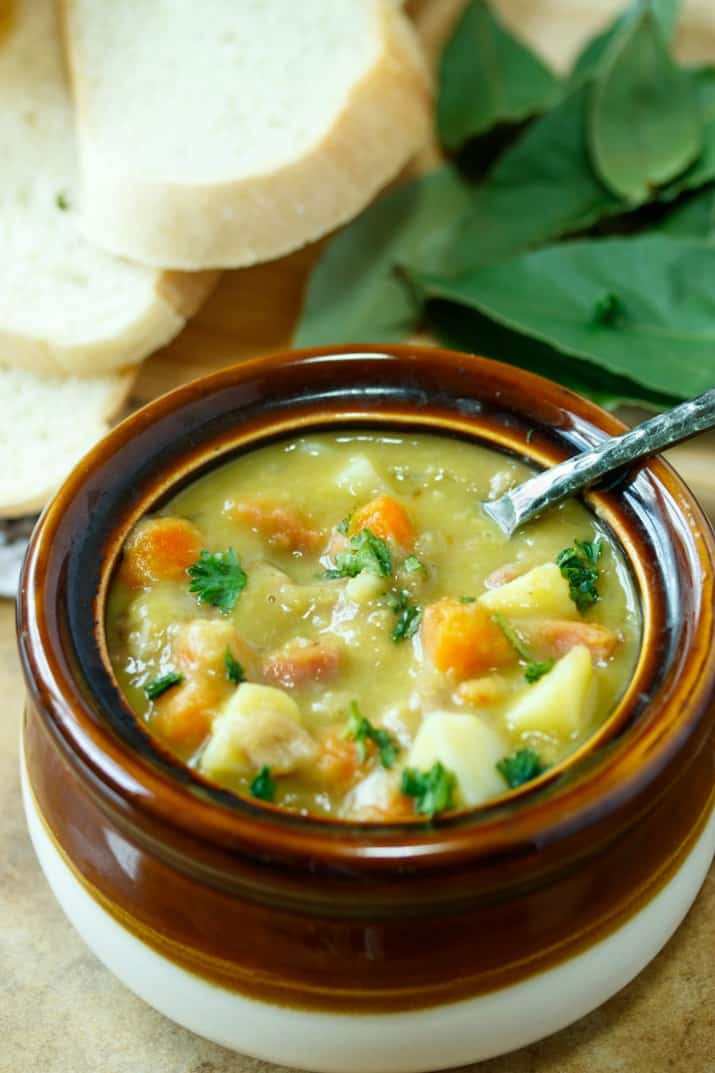 #5: Parmesan Crusted Tortellini Bites: Up 3 spots this year to number 5! (I sound like a radio countdown.) But what is better than cheese-filled tortellini bites that are breaded, fried to golden-perfection, and dipped into warm marinara sauce?  Nothin'. [Get the Recipe]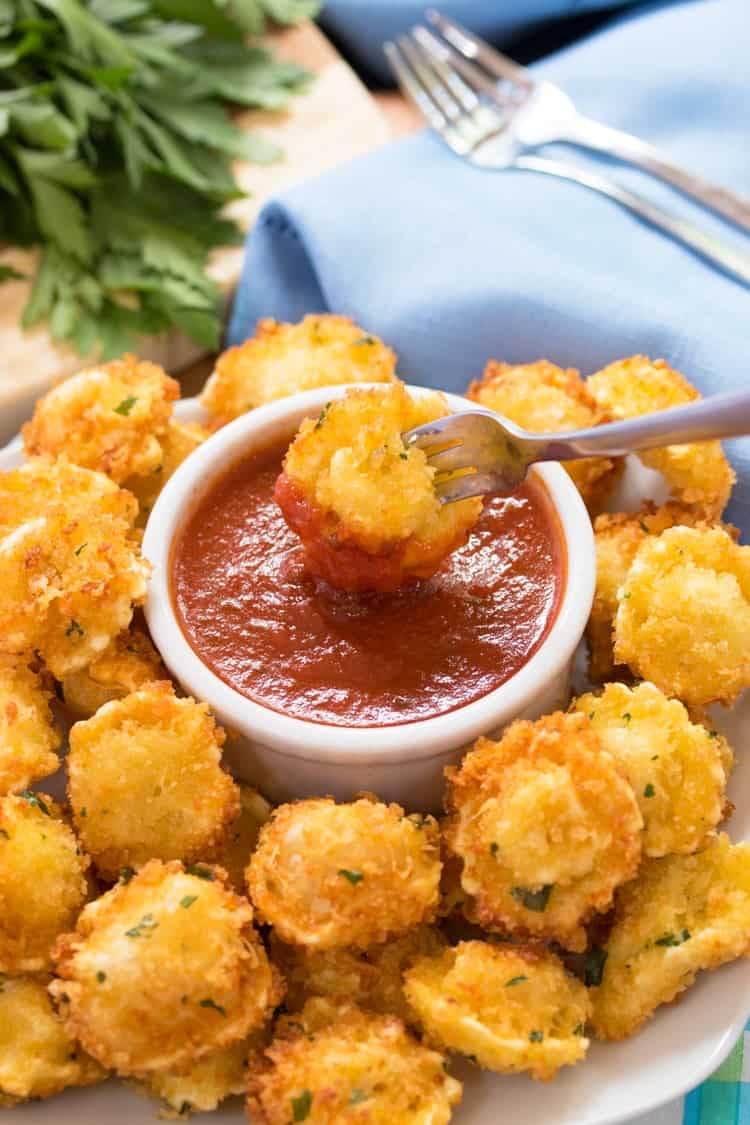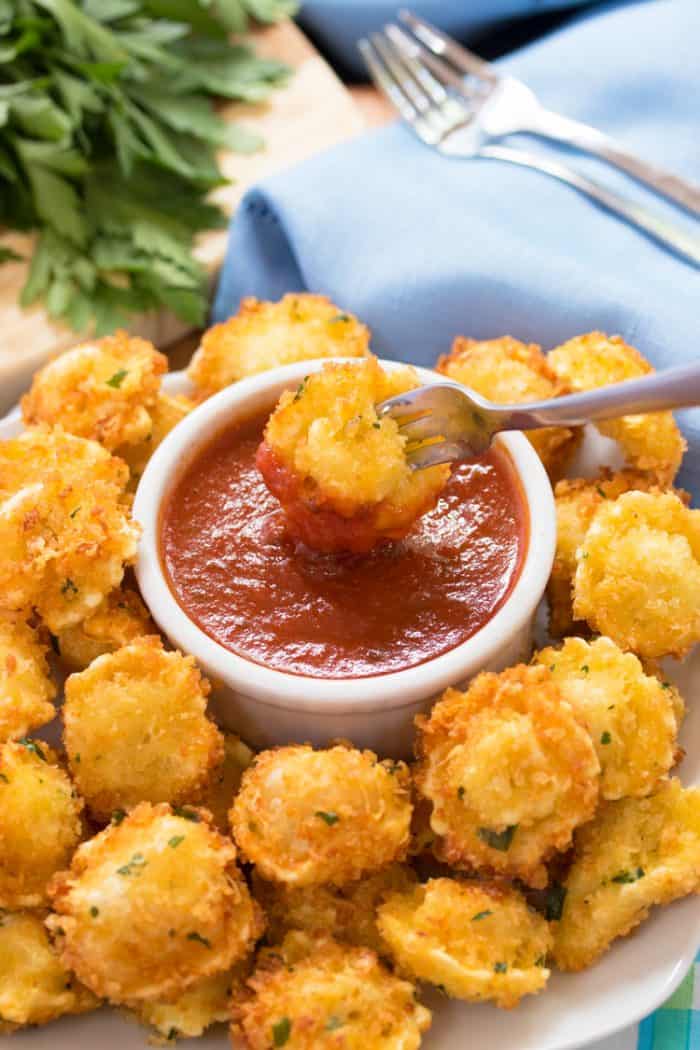 #4: Crock Pot Creamy Chicken Stew: Want to see this recipe in action? Check out the video in the post, then make your own batch of this hearty stew, which is delicious over warm biscuits. [Get the Recipe]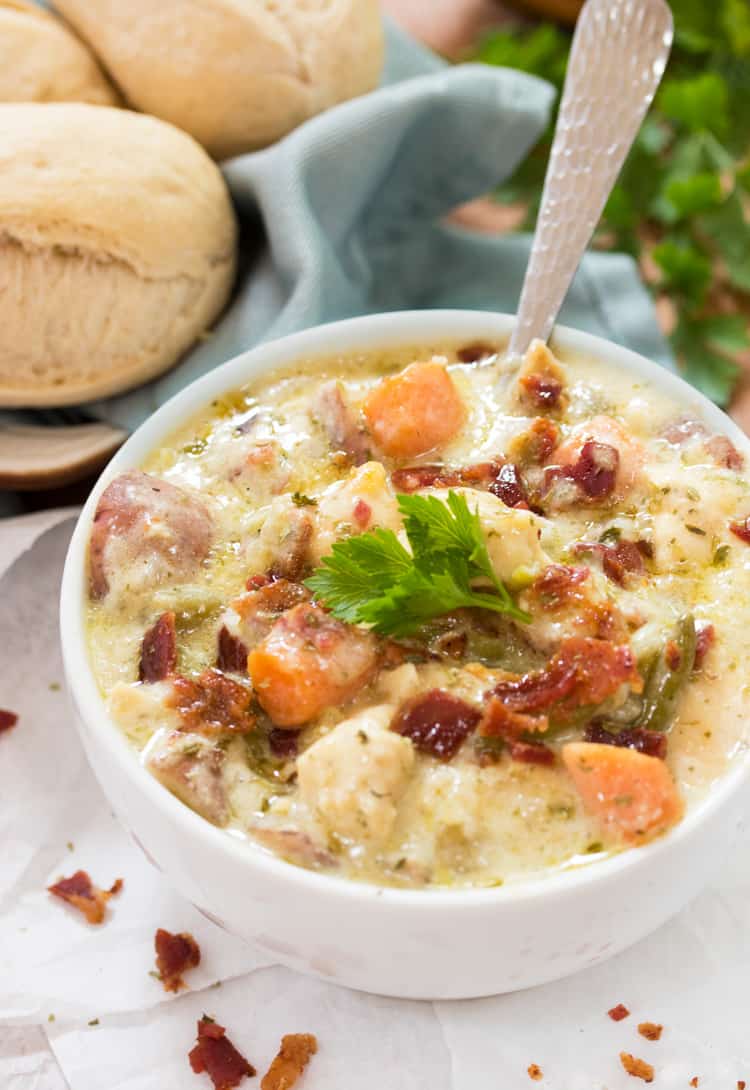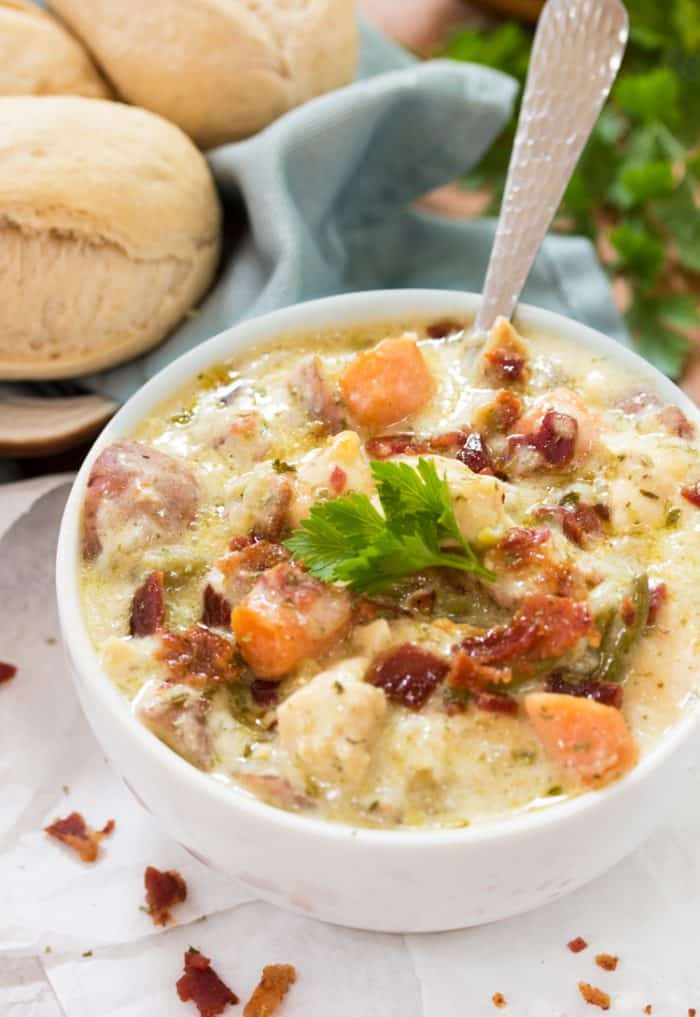 #3: Copycat Texas Roadhouse Steak Rub: This is the is the 2nd Copycat Texas Roadhouse copycat recipe on the top 10 list, and is sitting pretty at number 3 just like last year! [Get the Recipe]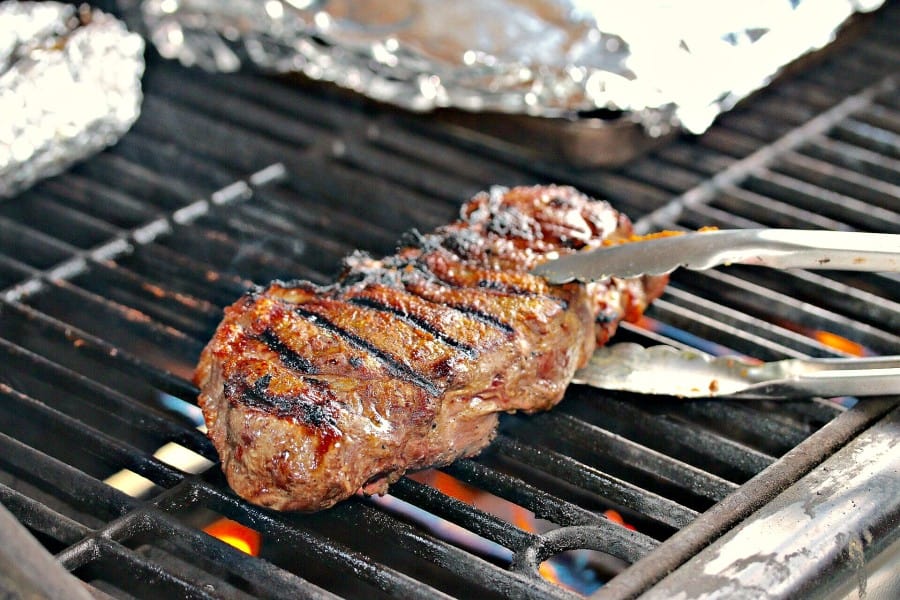 #2: Bobby Flay's Meatball Recipe: With three different types of meat, and a homemade marinara sauce recipe, this is one you'll definitely one to check out. [Get the Recipe]
#1: Crock Pot Chicken and Stuffing: And here we are, the number one recipe on The Cozy Cook for the second year in a row. Why is that? Because it's the best recipe EVER. That's why. [Get the Recipe]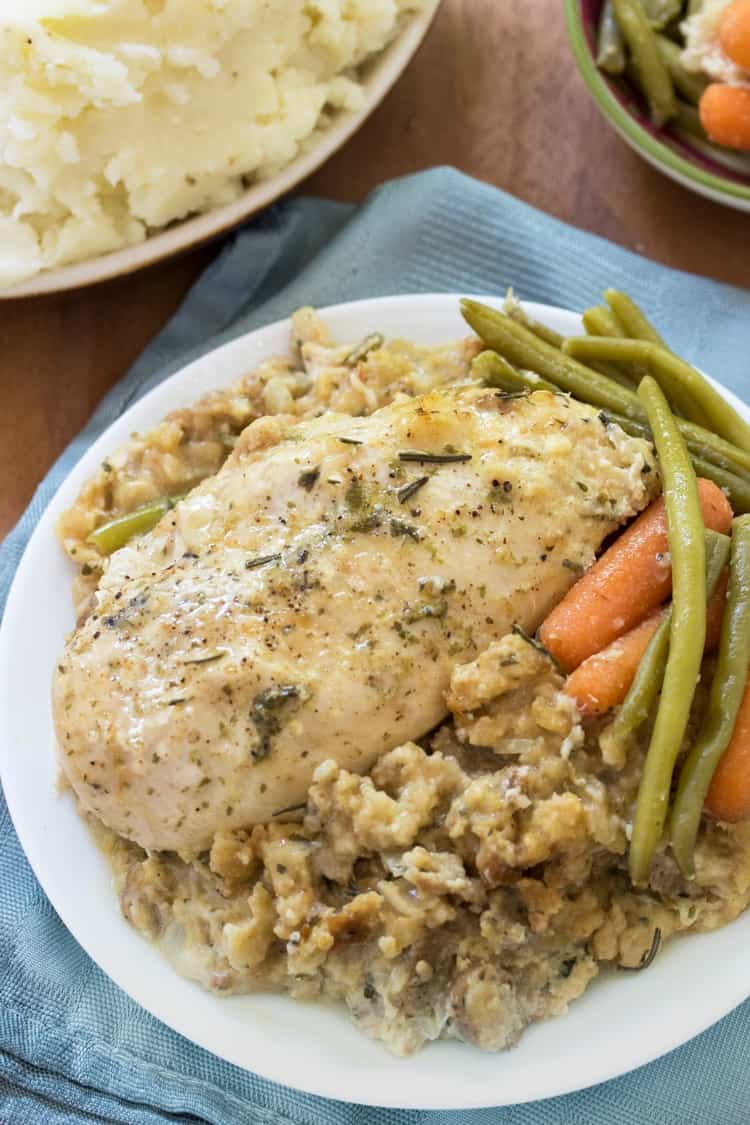 Happy New Year! Looking forward to sharing lots of cozy new recipes in 2018.