Copycat Texas Roadhouse Rolls
Anyone who knows me decently well knows about my love affair with bread and butttaaaa. My friends learned this during the (billions) of weddings we went to last year. When we get to that reception, my eyes dart RIGHT to the tabletops. Not to admire the centerpieces, or to check out the color scheme, or to see where we are sitting… but to see if there is butter on the table. (I know. What a fatty.) But if there is butter, there is a 99% chance that there will be rolls. And rolls, make me happier than they should. (Clearly.) These Copycat Texas Roadhouse Rolls are NO exception either. They're so soft, sweet, and topped with butter. (dahhh )
These are easy to make too, the only hard part is waiting for the dough to rise a couple times. Waiting is boring. I decided to watch Sister Act II while the bread rose- and I can't believe I just admitted that. Am I the only one who thinks that movie is awesome?  If anyone else can come forward with the same confession, you'd make my DAY.
The Copycat Texas Roadhouse honey butter is really easy to whip up too- and it goes perfectly with these rolls. And although the recipes makes 24 rolls, they last like… 2 days in our house. My husband pops them in like popcorn, and we already went over my bread and butter issues, so.
I did manage to give a few to my friend though- she's preggers. I told her that they were buns for her oven. (God I'm funny.)
For my latest Cozy Creations, follow me on Facebook, Twitter, & Instagram! And signup to receive my latest recipes right to your inbox…it's free 😉

Don't forget the Copycat Texas Roadhouse Honey Butter 😉

And how about a juicy steak to go with it?!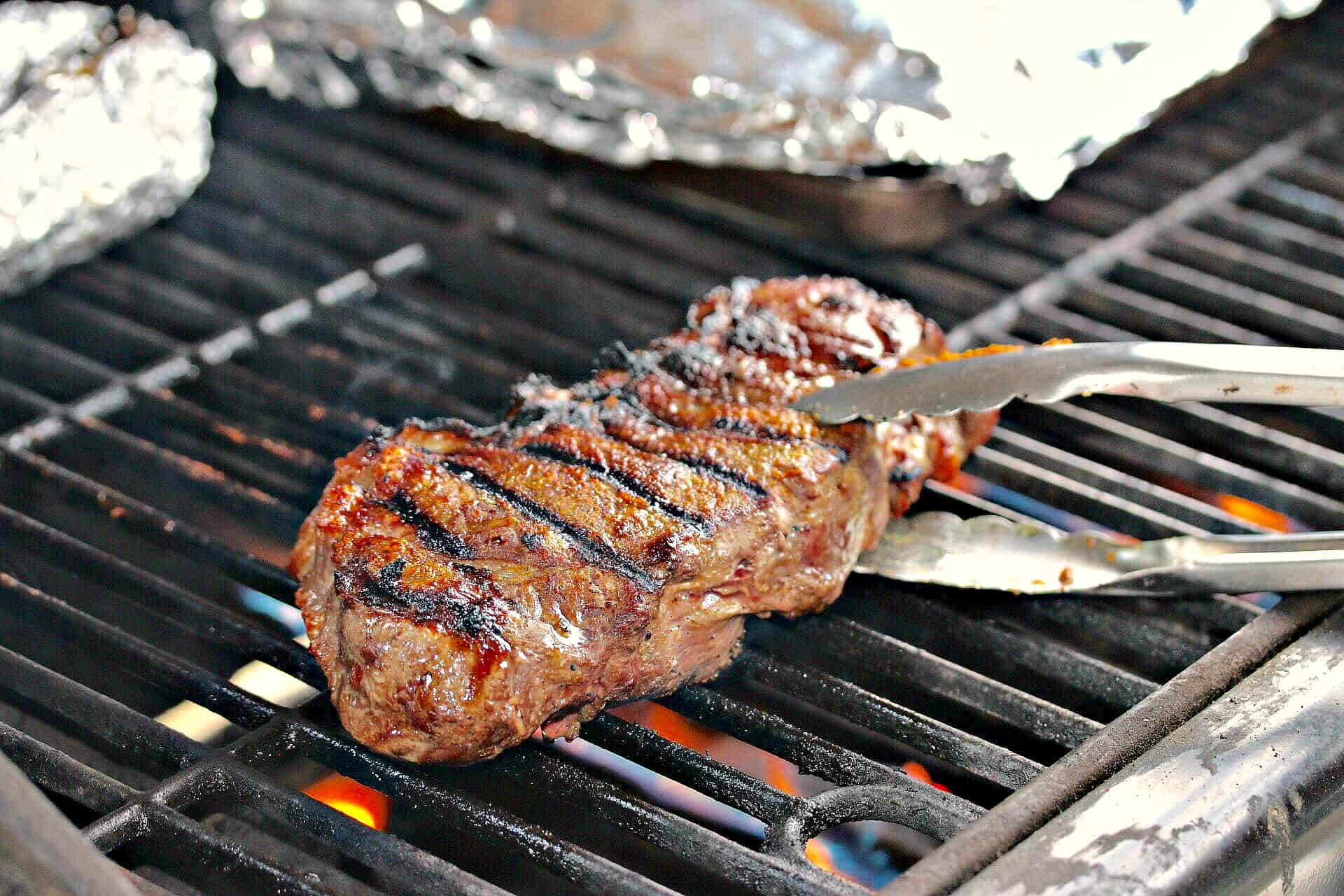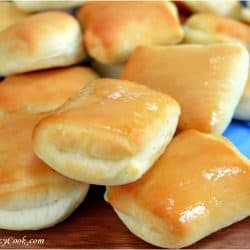 Copycat Texas Roadhouse Rolls
These sweet & buttery rolls are JUST like from the Texas Roadhouse restaurant. They have a hint of sweetness & go so well with copycat honey butter.
Ingredients:
2 ¼ teaspoon Yeast (or 1 packet) – make sure the yeast is fresh and not expired. 
1 ¼ cup Milk
¼ cup Honey
4 Tablespoons Butter, melted
1 large Egg
1 teaspoon Kosher Salt
4 cups Flour (all purpose flour works well, as does bread flour!)
Directions:
Bring the milk to a boil. Remove it from heat and let it reduce to a warm temperature.
Mix the milk, yeast, and honey in a small bowl until well combined. Let it sit for 5 minutes.
In a large bowl, mix 3 tablespoons of the butter, the milk mixture, egg, and 2 cups of flour. Mix slowly until smooth. (Use a mixer with a dough hook if you have one, otherwise it works by hand.) Gradually add the remaining 2 cups of flour and mix until a dough has formed.
Add salt, and mix/knead for 8 minutes. Then drop the dough onto a floured surface and knead for a few more minutes
Spray a large bowl with cooking spray and drop the dough inside. Cover the bowl (plastic wrap or a damp cloth works) and let it rise for an hour in a warm place.
Spray 2 cookie sheets with vegetable oil. Punch down the dough and roll it out on a flat, floured surface until it's about ½ inch thick. Fold it in half and gently seal.
Cut into 24 squares of even size and place on the cookie sheets. Cover them and let them rise for about 40 minutes, until doubled in size.
Preheat oven to 350 degrees and bake for 12-15 minutes, or until the top is a light golden brown.
Melt the remaining tablespoon of butter and brush the top of the rolls.
Serve with Copycat Texas Roadhouse Butter.
If your dough doesn't rise:
Boil some water and place it in a large baking pan. Place the baking pan on the bottom rack of the oven and add the bowl of dough on top of the pan with the water. Close the door and prepare for it to rise!
If that doesn't work, take a new package of yeast and mix it with 1/4 cup of warm water and 1/2 teaspoon of sugar. Let it sit for 10 minutes until it starts to foam. Knead the yeast mixture into the dough, and place it in a warm place to rise.