10 quick and easy New Year's Eve Appetizers
Every time New Year's Eve comes around, and I fill our kitchen with tons of delicious appetizers, I wonder, "Why don't I do this like, every weekend!?" I love to graze. I always (always always), take a box for my food at a restaurant. I'd rather snack on it for an unreasonable amount of time than eat it all at once. I'm also a weirdo and have a lot of habits that are similar to that of a five year old. But anyway.
This list should definitely give you some New Year's Eve appetizer inspiration, there's something for everyone here. (Not to mention four, count 'em four, types of wonton recipes. But there's also lots of finger food and tasty dip that's to die for.
I hope that you and your family and friends have a very happy, fun, and safe New Year.
MY LATEST VIDEOS
1. Sweet Cream Cheese Wontons-
Sweet Cream Cheese Wontons: Crispy Wontons fried or baked to golden perfection and filled with a sweet, two-ingredient cream cheese filling. [Get the Recipe]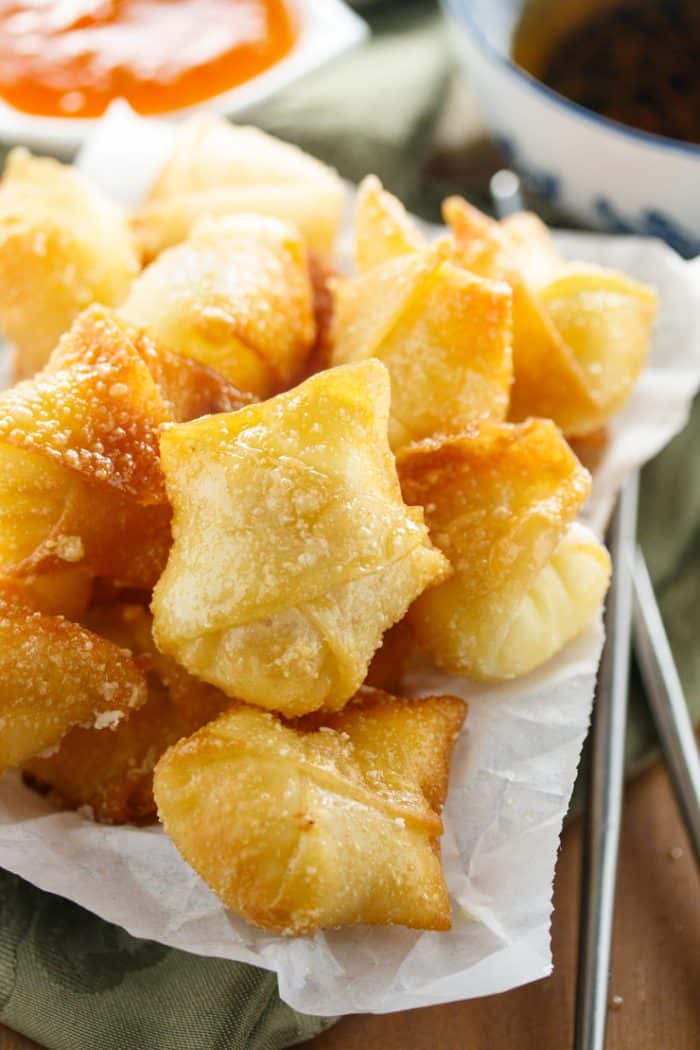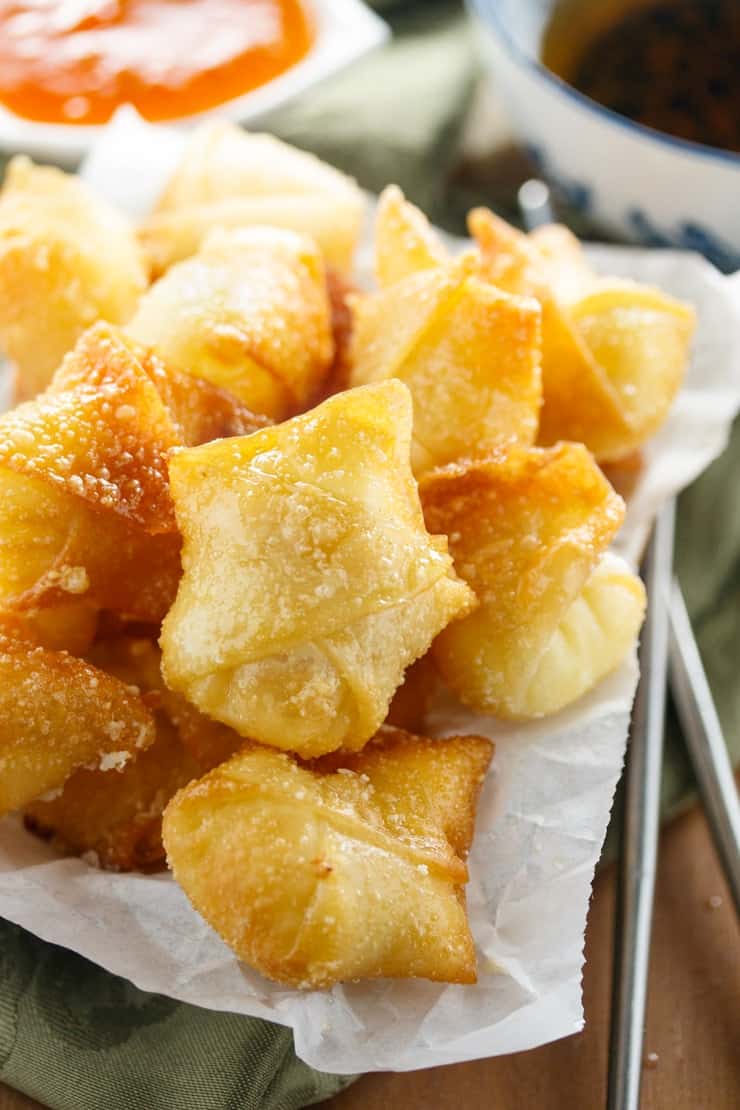 2. Parmesan Crusted Tortellini Bites–
Cheese filled tortellini that's fried to golden perfection and dipped in warm marinara sauce.  [Get the Recipe]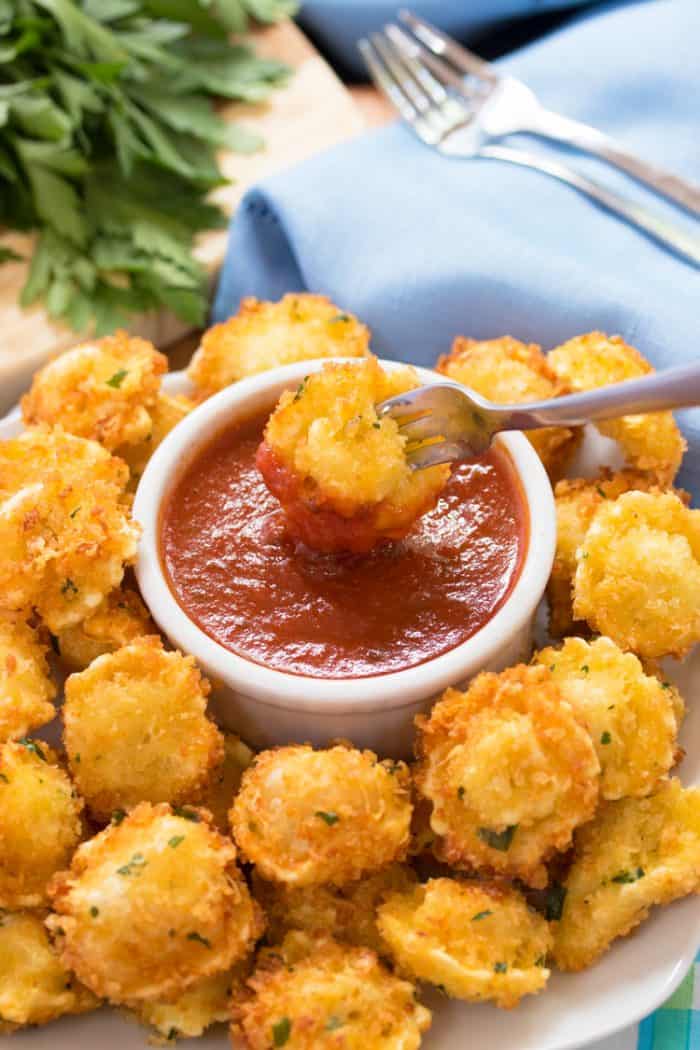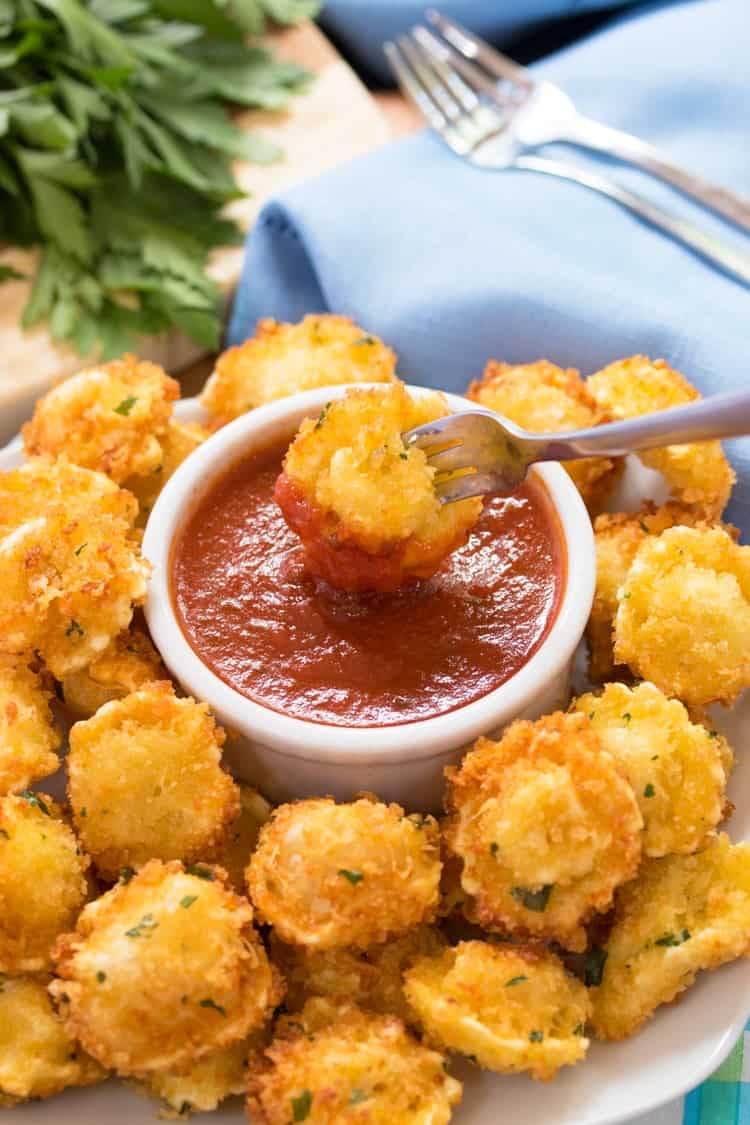 3. Bacon Ranch Cheddar Cheeseball–
This cheese-ball as a perfect blend of flavors including ranch, crispy bacon bits, 2 kinds of cheese, and chives. A perfectly easy and delicious appetizer! [Get the Recipe]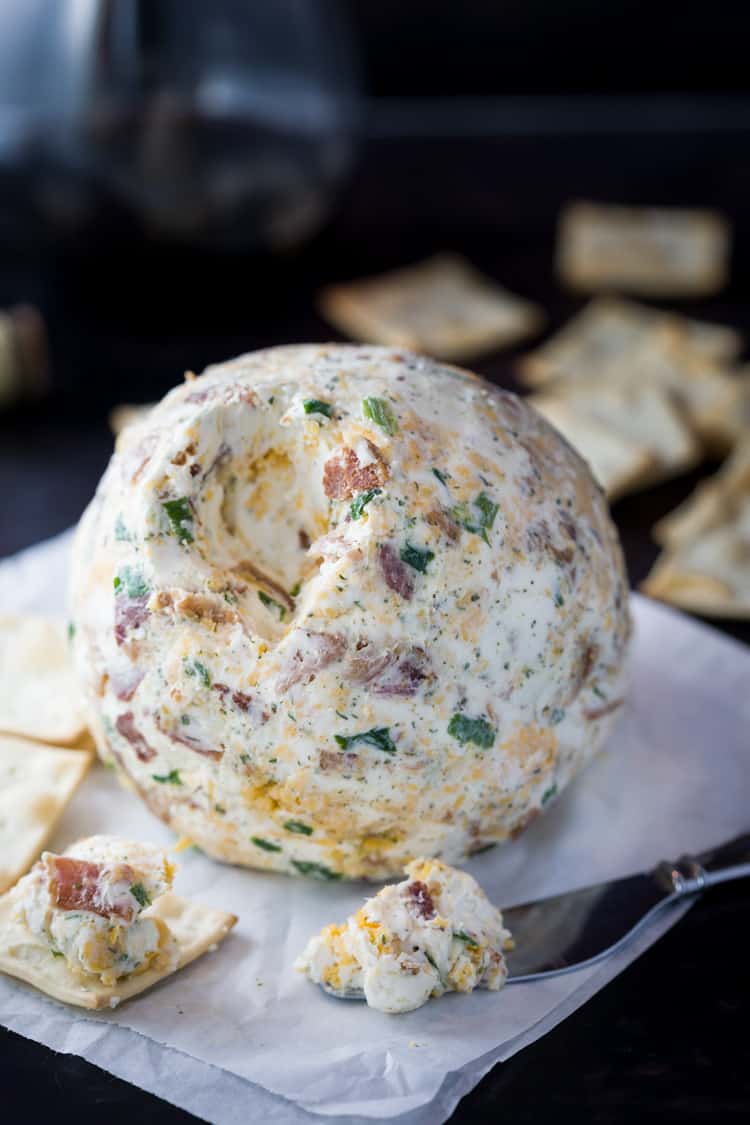 4. Sausage and Cheese Wontons–
Crunchy wontons that are filled with savory sausage and a two-cheese combo, then fried to perfection and served with dipping sauce.   [Get the Recipe]
5. Spinach and Artichoke Dip Phyllo Cups-
Flaky phyllo cups filled with a four-cheese spinach and artichoke dip that's topped with finely diced red bell peppers and a sprinkle of parsley. [Get the Recipe]
6. Chinese Chicken Fingers-
These homemade Chinese chicken fingers are JUST like from a restaurant! You'll be amazed when you taste the golden deliciousness 🙂 [Get the Recipe]

7. Hot Caramelized Onion with Bacon and Gruyere Dip
Slow cooked caramelized onions smothered in a warm Gruyere dip with bits of bacon and warm bread for dipping. [Get the Recipe]
8. Sweet Cream Cheese Cranberry Tartlets
A sweet and creamy cranberry cream cheese mixture baked to perfection over thin, flaky layers of golden puff pastry.  [Get the Recipe]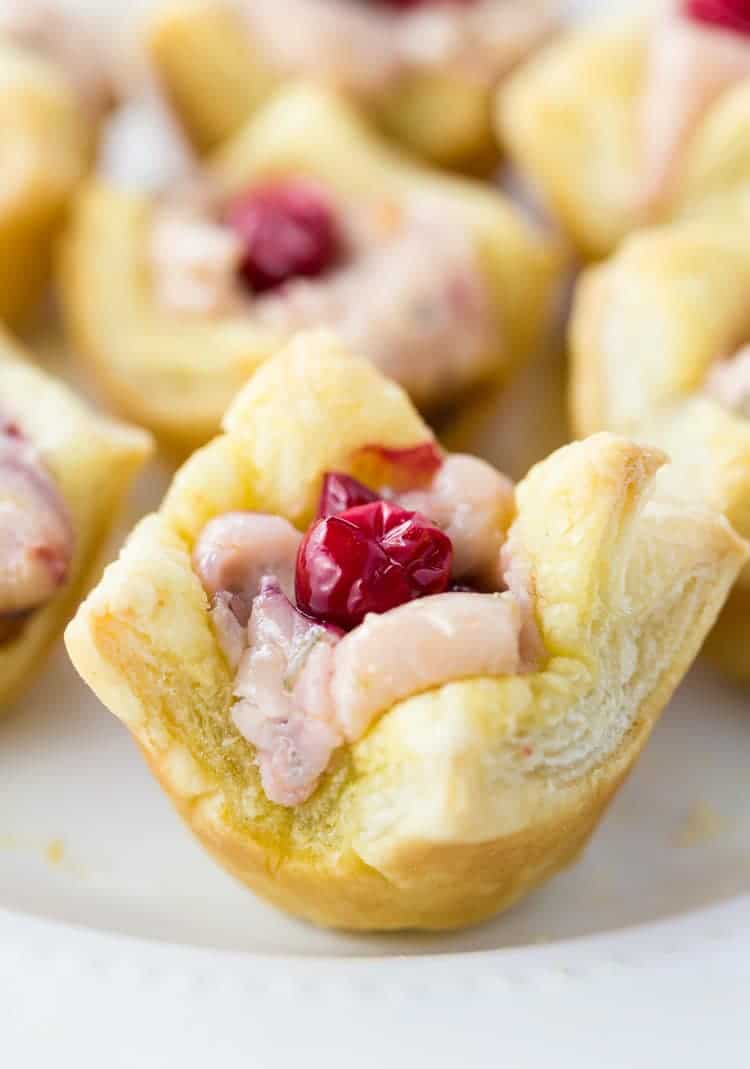 9. Crispy Crab Rangoon-
This crispy Crab Rangoon is just like from a restaurant and so fun and easy to make at home! [Get the Recipe]
10. Jalapeno Popper Wontons-
Crispy wontons filled with warm, Cheesy jalapeno dip. Served spicy or mild, these crunchy snacks are easy to make and fun to eat. [Get the Recipe]