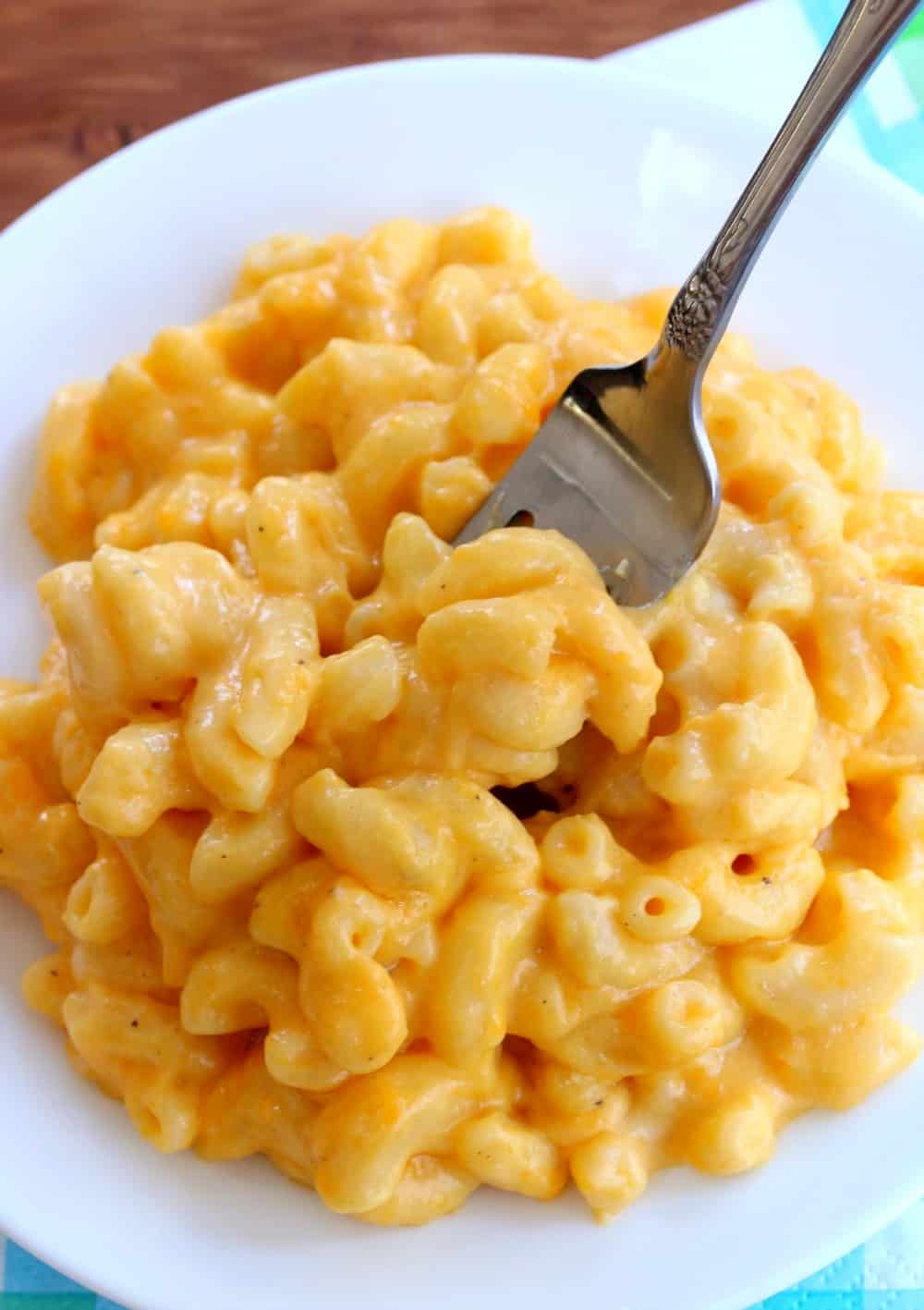 So, a crock pot full of cheesy goodness. Am I in heaven!? (Seriously… give a 36 week pregnant girl a crock pot of this and a fork and watch what happens.) My husband's go-to move when I'm shoving my pregnant face is to reach for the camera. (Awesome.) My biggest question is, what's my excuse going to be when I'm no longer preggers? Cuz… I'm still going to eat mac & cheese straight out of the crock pot…. I just am.This is a great no-hassle meal to feed to a small crowd too, because who doesn't love mac & cheese?! It's a classic. Just plan on decreasing the initial pasta cook-time if you want to keep it in the crock pot for awhile 😉
Feel free to toss other ingredients in here as well! For example, frying up some crispy bacon and crumbling it over a bowl of this cheesy macaroni goodness sounds AMAZING. (And I wish I thought of doing that before…) Some sausage crumbles would also be delicious. Spinach too! EVEN CHILI! (okay I'm getting too excited…) – But the possibilities are endless.
If you follow me on Instagram, you know that I love taking pictures of my food. (Who else is a food-picture-taker out there?! I know I'm not alone!!)… I must have snapped 67 pictures of this with my stupid cell phone while I was eating it. It's like, the better the food is, the more pictures I take. Seriously, who else does this?
For my latest Cozy Creations, follow me on Facebook, Twitter, Pinterest, & Instagram! And signup to receive my latest recipes right to your inbox…it's free 😀

Crock Pot Mac & Cheese
Prep time:
Cook time:
Total time:
Ingredients
2 cups uncooked macaroni noodles
1 teaspoon onion powder
½ teaspoon dry mustard powder
½ teaspoon pepper
3 cups cheddar cheese
1 cup gruyere cheese (or additional cup cheddar)
1 can cream of chicken soup
½ cup sour cream
½ cup mayonnaise
Instructions
Boil the macaroni noodles for 5-6 minutes, you don't want them entirely cooked through as they'll do more cooking in the slow cooker.
Combine all ingredients in the slow cooker. Cook on high for 2 hours or low for 3, stirring once or twice and keeping an eye on the consistency of the pasta.
Serve warm and enjoy!
Source:
SpendwithPennies